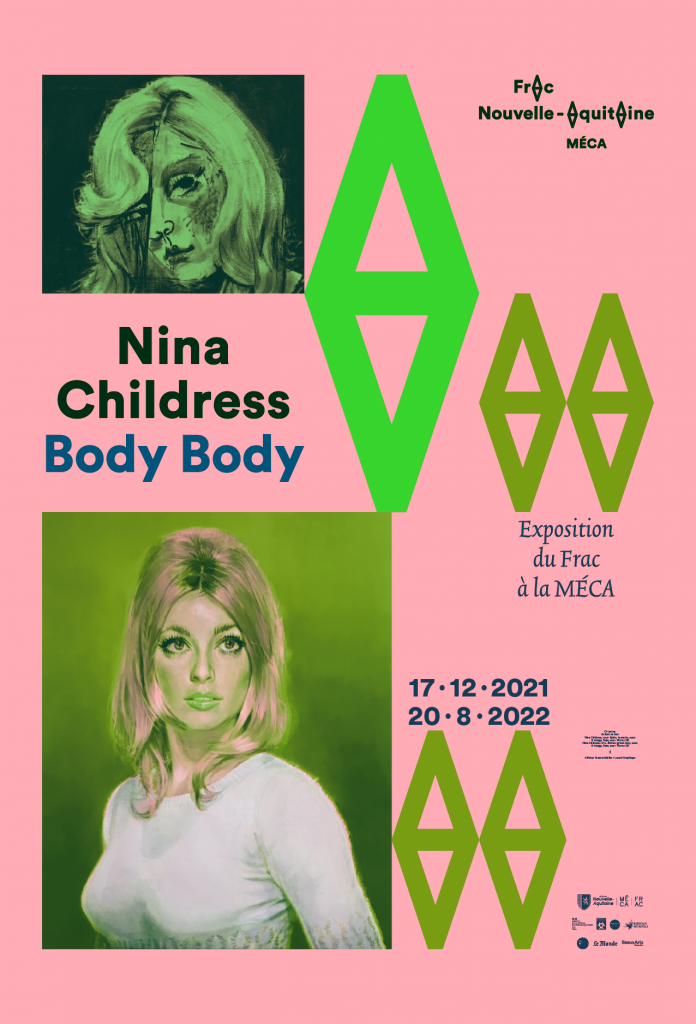 The exhibition "Body Body" by Nina Childress looks back on 40 years of uninterrupted creation. It is the first retrospective of the paintings of the artist in France.
Its title refers to the American expression "body of work", but also to the importance of the representation of the body in her works, as well as the phenomenon of repetition or double.
From this exhibition of a hundred paintings, out of the 1081 paintings produced between August 1980 and the end of 2020, several lines of force and recurring subjects emerge: series and its variations (Tupperware boxes, candies, soaps, toys…), question of portrait (icons, statues, effigies, self-portraits…) or conversely an absence of bodies (the Hair Pieces, interiors, empty seats…). Everywhere, the norm and the subversion are questioned.