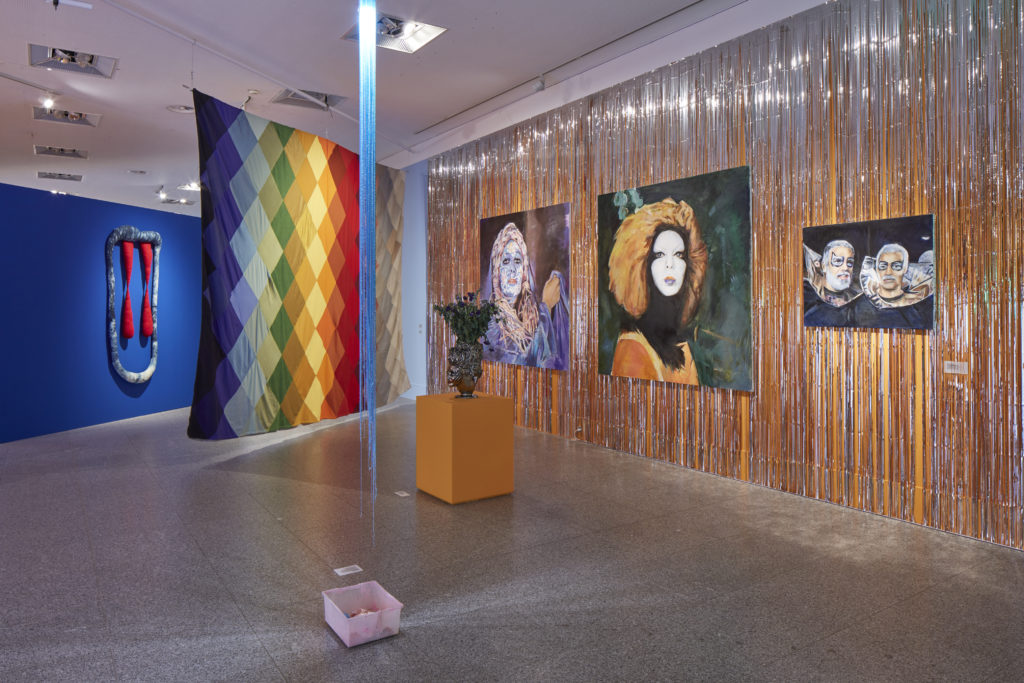 Biography
Ulla von Brandenburg is a German artist born in 1974 in Karlsruhe and based in Paris since 2005.
After training as a scenographer in Karlsruhe and a brief period spent in the world of theatre, she studied at the Hochschule für Bildende Künste in Hamburg. Her work is characterised by a diversity of means and media (installations, films, watercolours, murals, collages, performances…) that interact with one another and which she stages according to different exhibition spaces. Perfectly mastering the codes of scenography, nourished by literature, the history of the arts and architecture but also psychoanalysis, spiritism and magic, she takes as much from esoteric rituals and popular ceremonies, as from the mechanisms and codes of the theatre, to explore the construction of our social structures. Masks, costumes, sets and props coming from different popular traditions thus allow her to transgress symbolically norms and hierarchies by subtly mingling reality and appearances in theatrical presentations.*
Her work has appeared in numerous solo shows recently for example at Stuttgartstaats Galerie (2022), Weserburg Museum für moderne Kunst, Bremen (2021), Palais de Tokyo in Paris (2020), MRAC in Sérignan (2019), Whitechapel Gallery in London (2018), Musée Jenisch Vevey in Switzerland (2018), Kunstmuseum in Bonn (2018), Perez Art Museum in Miami (2016) and Contemporary Art Museum of Saint Louis (2016). In 2023, an exhibtion is going to take place at the National gallery of Victoria, Melbourne.
Her works are included in collections such as the Tate Modern in London, the MAMCO in Geneva, the Centre Pompidou in Paris, the GAM in Turin or the Mudam in Luxembourg. Her work is represented by Art : Concept in Paris, Pilar Corrias Gallery in London, Produzentengalerie in Hamburg and the Meyer Riegger gallery in Karlsruhe, Basel and Berlin.
*Text: Palais de Tokyo, Paris, 2020
At the gallery
Video
Downloads