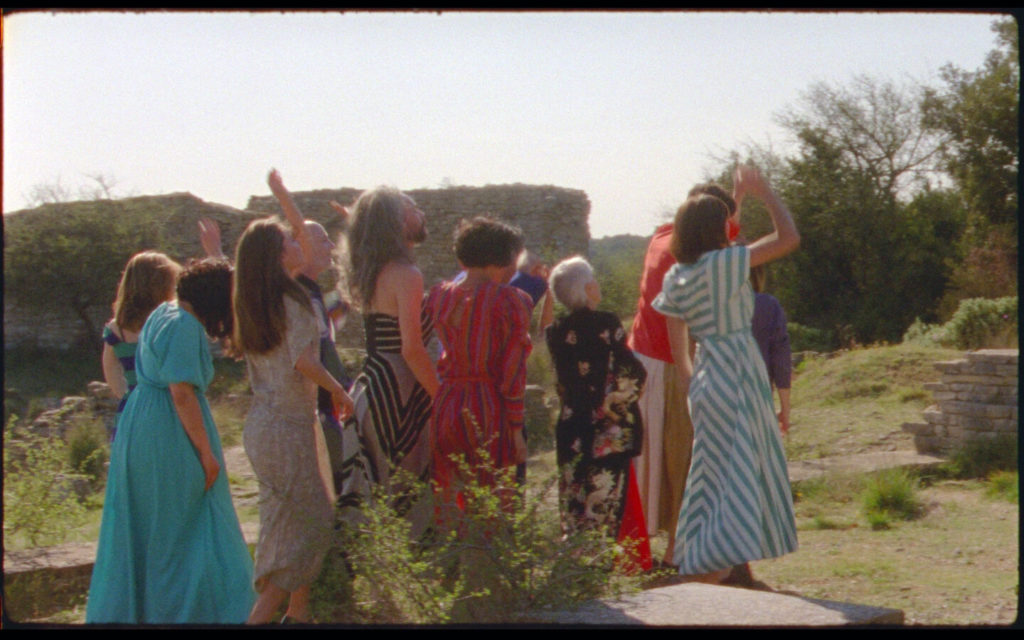 Ulla von Brandenburg, Feste Erde, Flüssiger Wind, 2021 (excerpt)
Super 16mm film transferred to HD video, color, sound, 10 min 20
Edition of 5 plus II AP
The show presents recent works by Ulla von Brandenburg.
In her films, installations, quilts and watercolours, the artist draws her inspiration from theatre, dance and painting. She subverts their conventions and determines the new rules of the game.
By breaking with academism, she proposes to place experimentation at the heart of the creative process. Her plural practice addresses the collective, the conditions of its emergence, its harmony and its permanent reinvention.
Download