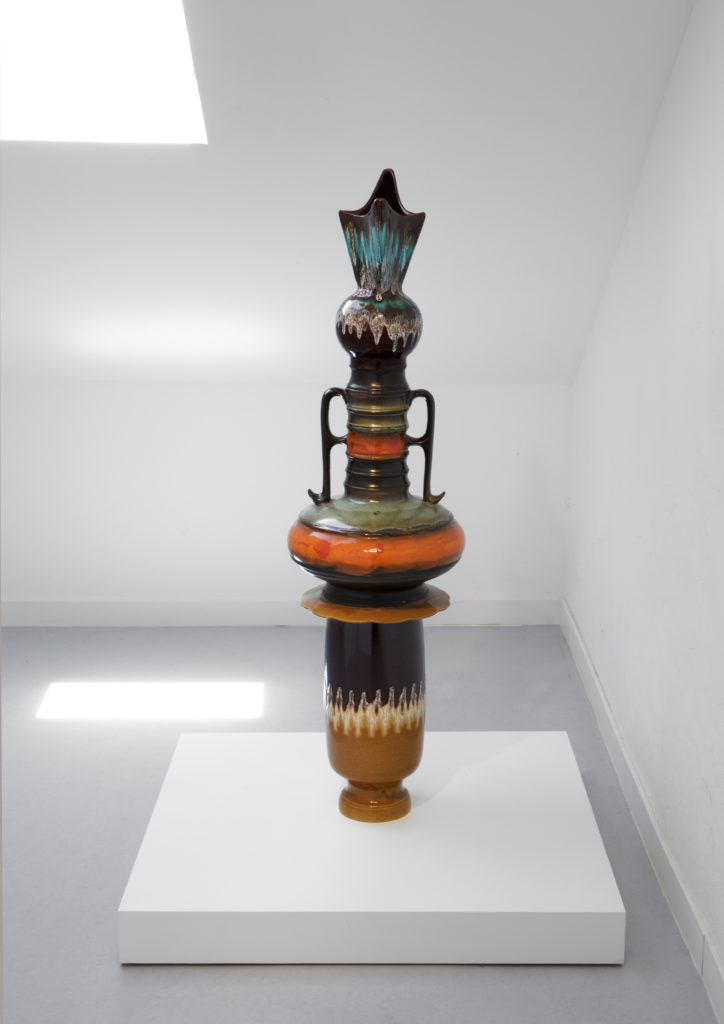 Biography
Born in 1962 in La Châtre, Richard Fauguet lives and works in Châteauroux. Since his debut at the School of Fine Arts in Bordeaux, the artist has proposed a protean work – drawings, collages, rubbings, sculptures – that often works in series or periods guided by the use of a particular material. One recalls the paper silhouettes, burnt sheets, glass installations, or more recently postcards with pouring spouts. Richard Fauguet combines a variety of universes and imaginaries that may seem antagonistic at first sight. The great masters of art history, his so called "buddies", are often summoned (Picasso, Degas, Giacometti, etc.) and forced to get involved with some figures issued from popular culture and our collective imagination (Mr. Clean or Darth Vader for example). Using simple materials such as tape, clay, empty shells and found objects, Richard Fauguet revisits the so-called classical genres, portraiture and landscapes alike. He thus proposes a renewed aesthetic that blurs the lines and transcends the traditional divide between high and low culture.
His work is part of many Regional Funds for Contemporary Art (FRAC) collections, and French public institutions such as: the National Museum of Modern Art / Donation Collection Florence and Daniel Guerlain – Centre Pompidou, Paris, the National Contemporary Art Fund of Paris, the MAC/VAL, Vitry-sur-Seine and les Abattoirs, Toulouse.
In 2020 his work was part of the exhibition 'Picasso and the Comics' at the Musée Picasso Paris. Several exhibitions have recently been dedicated to him, including Maison du son et de l'image de Villeurbanne (2022), Argos, Collégiale Saint-Martin, Angers (2018); Bivalve & Monocouche, Art : Concept, Paris (2015); Vivement Demain, MAC/VAL, Vitry-sur- Seine (2012); Selon Arrivage, Art : Concept, Paris (2011); Ni vu ni Connu, Frac Limousin, Limoges (2011); Pas vu, pas pris, Frac Ile‑de-France, Paris (2009).
At the gallery
Video
Downloads