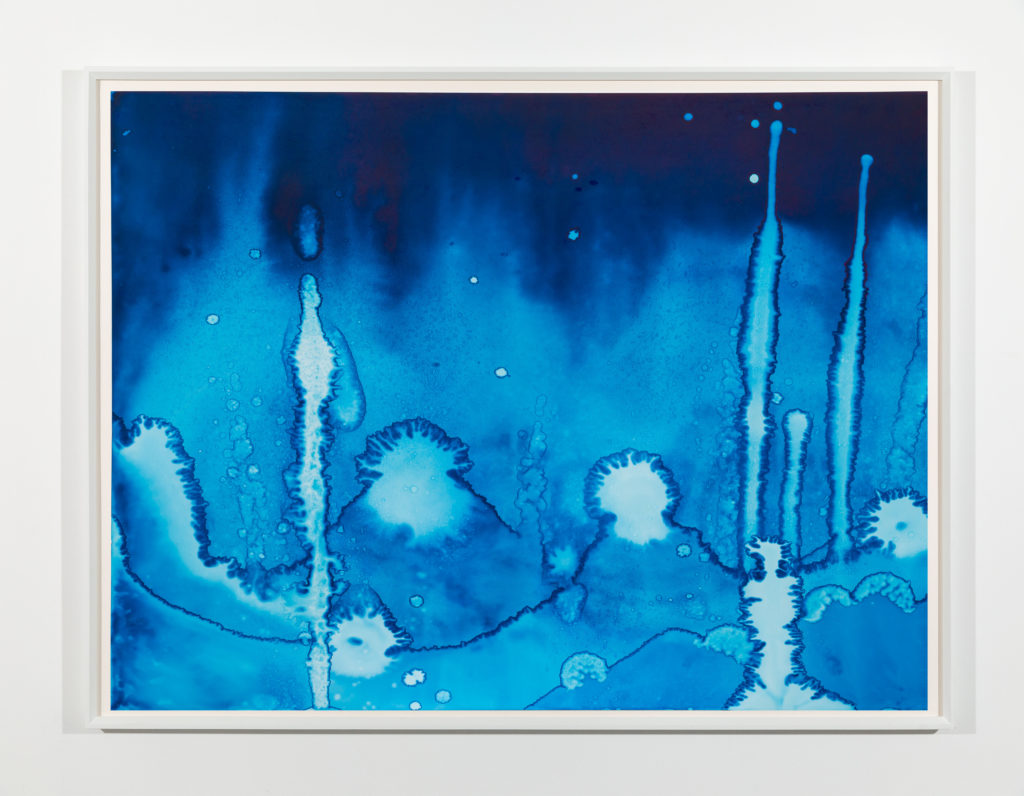 Biography
Born in 1966 in Monaco, Michel Blazy lives and works in Saint-Denis (Ile-de-France/FR).
Since his studies at the Villa Arson in the '90s, the artist has worked on the use of unusual materials as well as living matter. Showing preference for humble materials, generally issued from his everyday life, objects and substances that can be found in kitchens (plastic-cups, papertowels, food colorings, detergent products, etc.)
or live organisms extracted from his own garden, Michel Blazy's use of materials concurs to show the evolution and freedom of projects aiming to underline the passage of time. From his very first experiences with lentils, to his "peeling walls" and all the way to his foam-fountains, Michel Blazy's pieces spotlight transformations of matter and leave a prominent place to chance and unpredictability. The artist gives the first impulse, and matter takes over, evolving and transforming during the space-and-time of the exhibition, according to its intrinsic properties as well as the showing conditions. Often criticizing nowadays consumerism, but always making use of poetry and humor, his work not only questions the status of artwork but also proposes alternatives to reconcile artificiality and nature, the world of technology and the world of living organisms.*
His work has been purchased by numerous public collections among which: The National Museum of Modern Art – Centre Pompidou; the Museum of Old and New Art (MONA), Tasmania; the Museum of Modern Art of the City of Paris, France; the New Museum of Monaco; the National Contemporary Art fund, Paris, France; and several regional funds for contemporary art (FRAC).
Several personal exhibitions have been consecrated to his work in the last years, among them: Six pieds sur terre, Le portique, Le Havre (2022); Multiverse, La Loge, Brussels (2019); We Were The Robots, Moody Center for the Arts, Houston, TX (2019); Living Room II, Maison Hermès, Tokyo (2016); Pull Over Time, Art : Concept, Paris (2015); Bouquet Final 3, National Gallery of Victoria; Melbourne White Night (2013); Le Grand Restaurant, Frac Île-de-France, Paris (2012); Post Patman, Palais de Tokyo, Paris (2007). Michel Blazy's work was part of the exhibition Viva Arte Viva, curated by Christine Macel during the 57th Venice Biennale.
*Text by the Victoria National Gallery/AU
At the gallery
Video
Downloads