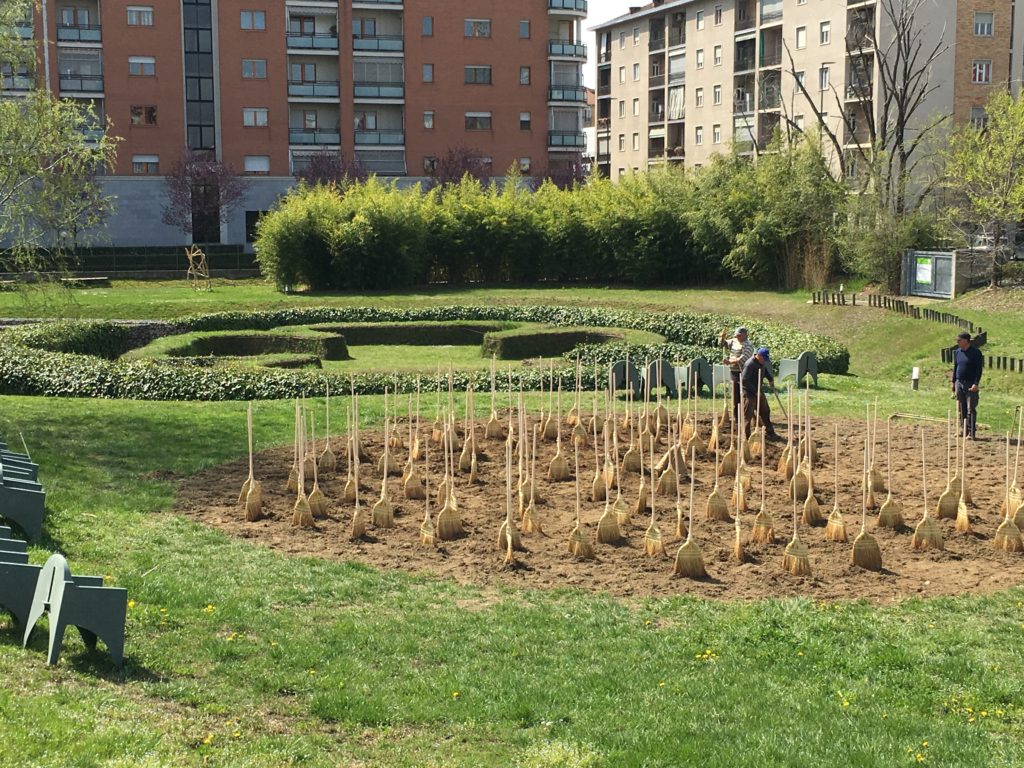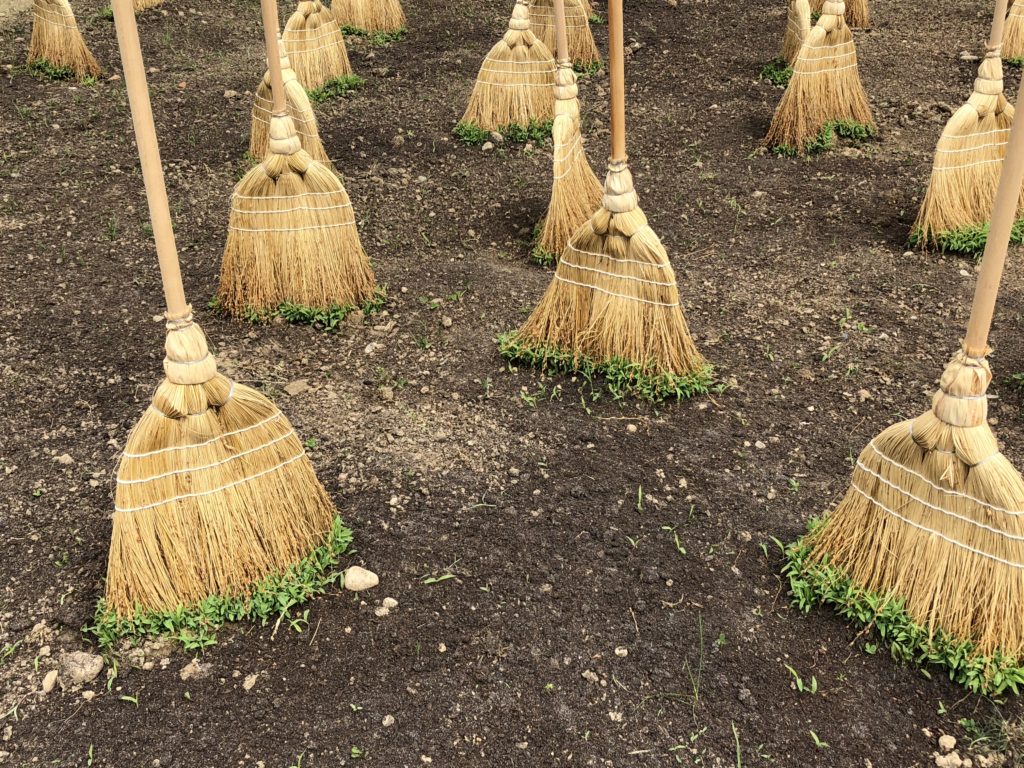 Group show curated by Marco Scotini
May 5th – October 21th 2018
Michel Blazy, Forêt de balais, 2018. Installation.
With works by Lara Almarcegui, Michel Blazy, the Critical Art Ensemble, Piero Gilardi, Bonnie Ora Sherk and Nomeda and Gediminas Urbonas, the goal of both the exhibition and the conference is to address (and, furthermore, see as an issue) one of
the debates which, over the past few years, has been to the forefront of the international, contemporary art scene: the questions relating to the Anthropocene. […]
All these works have the role of reminding us that there is nothing natural, nothing objective, nothing inevitable about the processes of capitalist accumulation, thereby encouraging us to go beyond the
confines of thoughts that prevent us from seeing any alternative to the system.