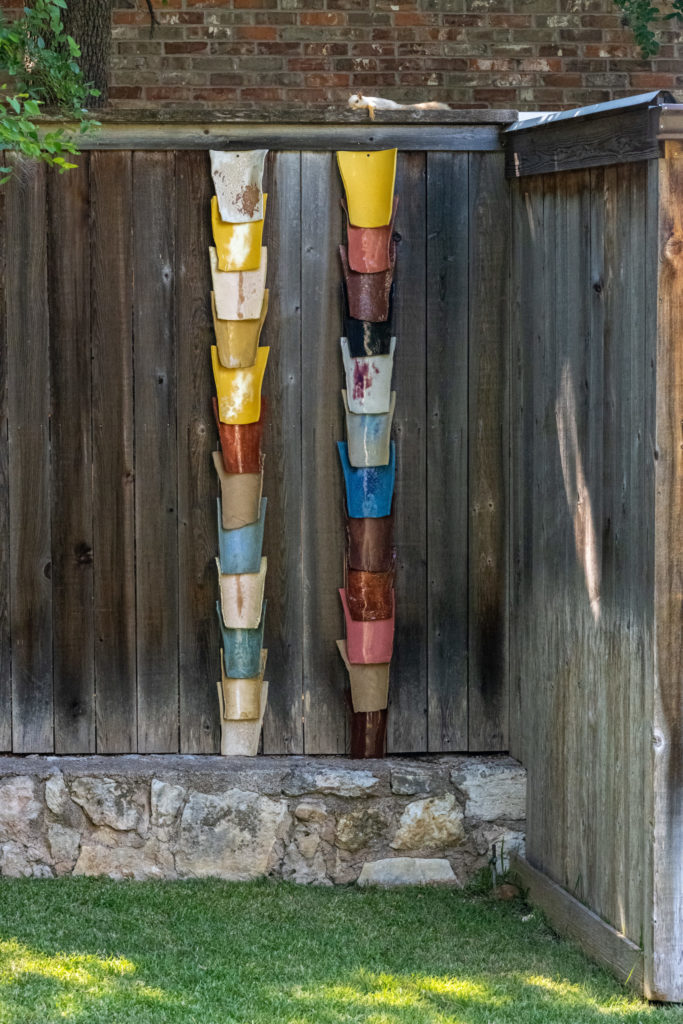 Biography
Kate Newby was born in Aotearoa, New Zealand in 1979 and works in the United States where she lives. In 2015, she graduated with a PhD from the Elam School of Fine Art at the University of Auckland.
Kate Newby creates sculptures and installations using a variety of media including ceramics, glass and textiles. By incorporating discarded everyday objects (cigarette butts, coins, broken glass), she magnifies the prosaic by giving it new form and space, from the minuscule to the monumental. Her interventions are unique and site-specific, playing with their luminosity, their spatiality and their original use. The artist interferes in these places with handmade works, transforming raw materials into bricks, candlesticks or windows and invites the spectators to come closer to better (re)discover their textures and details.
Her work has been shown at the 21st Biennale of Sydney in 2018, as well as in various institutions and galleries around the world: at the Institute of Contemporary Art in Villeurbane (2019), Kunsthalle Vienna (2018) and Index, Contemporary Swedish Art Foundation (2017). In 2012 she won the Walters Prize, New Zealand's largest contemporary art prize.
At the gallery
Downloads