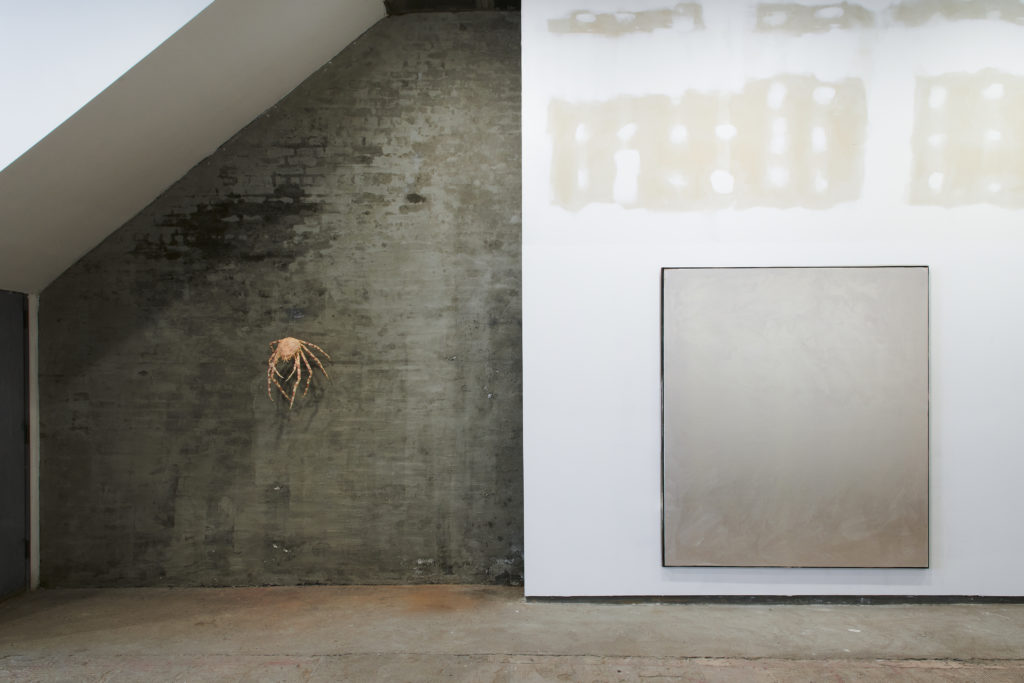 Biography
Born in 1984 in Lewiston, NY, Jacob Kassay lives and works in New York.
The artist challenges the traditional parameters of artmaking in conceptually driven installations that respond to and occupy their environment in unexpected ways. The arrangement of an exhibition and how his pieces interact with the surrounding architecture – and ultimately their audience – is key to understanding the essence of his work. Kassay's paintings interrelate and form multiple dialogues: with each other, with the space around them and with the viewer.
The language of materials is important to Kassay, who pays great attention to form, surface and physicality. Although lacking marks that could be conceived as gestural, a close inspection of his seemingly blank or monotone paintings reveals traces of their making – small incidental marks, or burnt edges, for example. Jacob Kassay's practice also encompasses film and sculpture.
Critic Alex Bacon has written that his work "actively poses the question—what does it mean to be represented?…This kind of aesthetic activity is suspended somewhere between the "real" world that is reflected, and the particular aesthetic world a painting inhabits as an…autonomous thing."
His work is present, among others, in the following collections: Collezione Maramotti, Reggio Emilia, Italy; Museum of Fine Arts, Boston; FRAC Poitou-Charentes, Angoulême, France; Albright Knox Art Gallery, Buffalo, USA; Museo Di Arte Moderna e Contemporanea, Rovereto, Italy.
Recent solo exhibitions: Project Room: Gallery Greta Meert, Brussels/BE (2023); Nobody's home, 1413 5th Ave, New York/US (2022); Nude descending Staircase and Jacob Kassay, 303 Gallery, New York/US (2021); FOOTAGE, Hallwalls Contemporary Arts Center, Buffalo/US (2019); X, von ammon co, Washington/US (2019); Jacob Kassay, Leeahn Gallery, Seoul/KR (2018); Alarmer 2, team gallery, inc., Los Angeles/US (2017); Curated library, Reserve Ames, Los Angeles/US (2017); OTNY, Albright-Knox Art Gallery, Buffalo/US (2017); Fitzpatrick-Leland House, Los Angeles/US (2015); HIJK, Xavier Hufkens, Brussels/BE (2015). Group exhibitions: Expo 1, MOMA/PS1, New York (2013) ; The Surface of the East Coast from Nice to New York, Le 109 – Les Abattoirs, Nice (2017) et Other Mechanisms à Secession, Austria, Vienne (2018).
At the gallery
Downloads