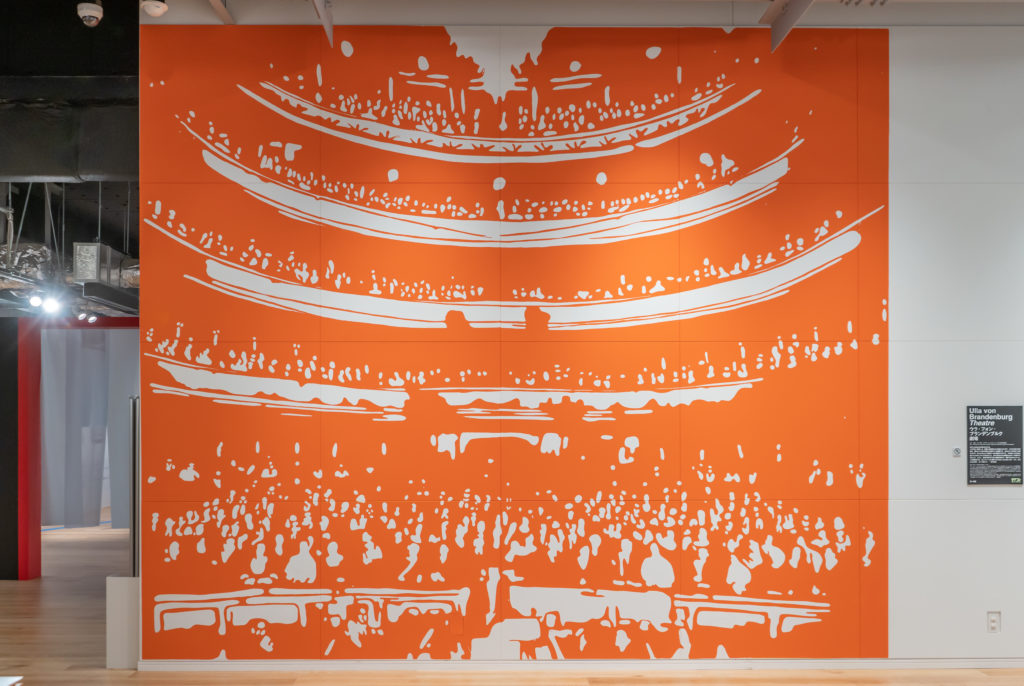 Ulla von Brandenburg, Theatre, 2011, Wall Painting. Vue d'exposition / Installation view TAGUKORE: Dunno A Thing About Art (But I Like It), Taguchi Art Collection. Kadokawa Culture Museum, Tokorozawa Sakura/JP
The Taguchi Art Collection (below "Tagukore") is a collection of contemporary art started by the entrepreneur Hiroshi Taguchi as a private enterprise after the Misumi Collection, which was initially a corporate art collection. Today the Tagukore enjoys a high reputation as one of the best art collections in Japan.
This exhibition focuses especially on three persons: Hiroshi Taguchi, who founded the Taguchi Art Collection; Masashi Shiobara, one of the advisers who assumed a central, piloting function in shaping it; and Miwa Taguchi, Hiroshi's daughter, who took over the collection's management from her father, and took it to the next level. It is, therefore, an exhibition that looks at contemporary art from the viewpoint of a collection with a prominently human factor so to speak. The idea is to introduce artworks along with various episodes related to the collection, and thereby offer visitors a unique experience that brings them a little closer to contemporary art that used to be something rather remote.