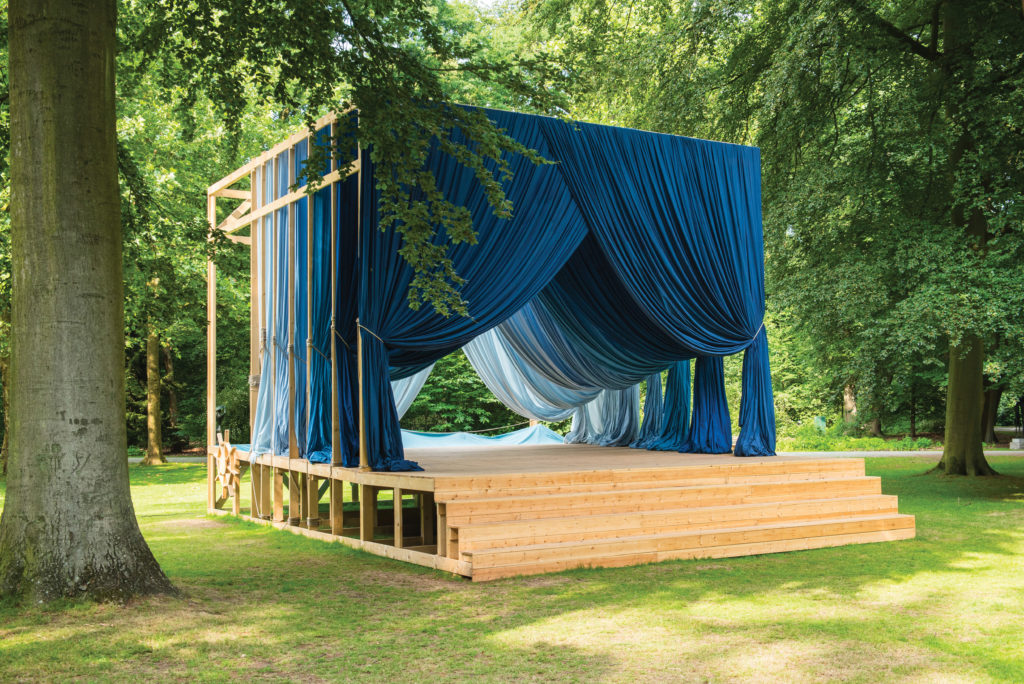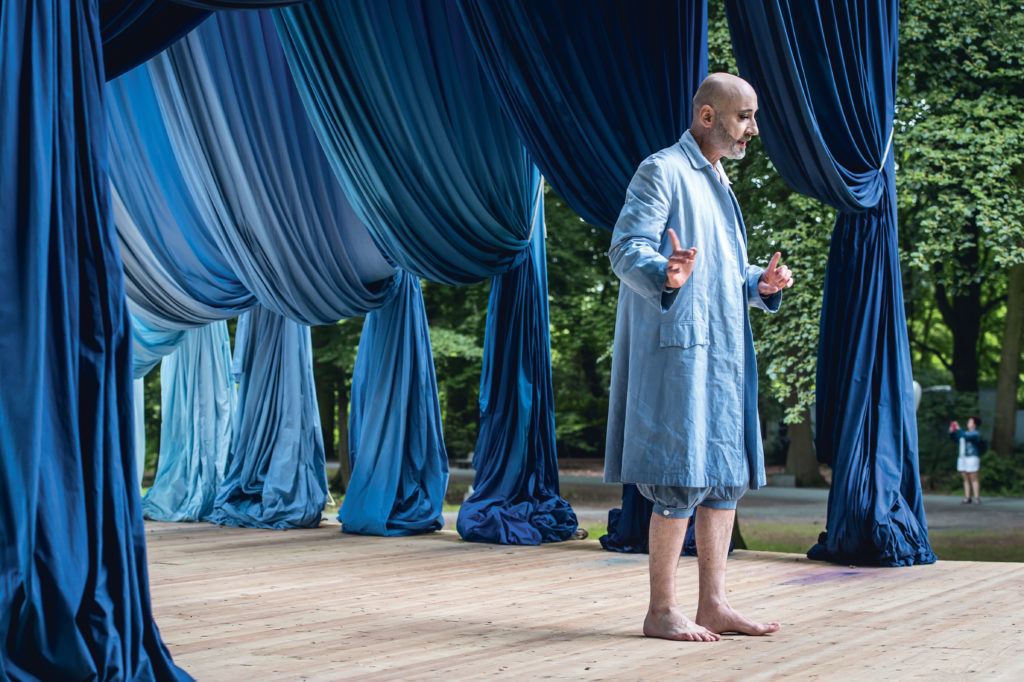 "Because theatre is obviously a way of travelling with the mind, it is worth remembering that it was the sailors who, with their knowledge of machines, worked in theatres when they were on land. I would like to build a stage made of sails, halfway between a theatre and a boat, moored on a lawn far from the sea, where the backdrop would resemble the sails of a boat."

—Ulla von Brandenburg
Responding to an invitation from the Middelheim Museum, Ulla von Brandenburg has designed a wooden theatre for the exhibition Experience trap (2018), freely inspired by the innovative ideas of the Baroque landscape.
Here, the traditional curtain is declined into seven pairs of drapes whose shades of blue underline the depth of the stage space. The latter hosts a performance referring to the book The States and Empires of Europe by Cyrano de Bergerac (1619-1655) and interpreted by the actor Benoît Résillot. After the performance, visitors were able to go behind the scenes and activate the "sea machine". Like the baroque garden, the theatre uses devices such as perspective and trompe-l'oeil to create illusions. Here, an ingenious theatrical device has been integrated into the stage structure to allow "the sea" to move. The use of simple materials, wooden boards and textiles, makes Ulla von Brandenburg's work timeless, far from any historical copy or contemporary theatre technology.