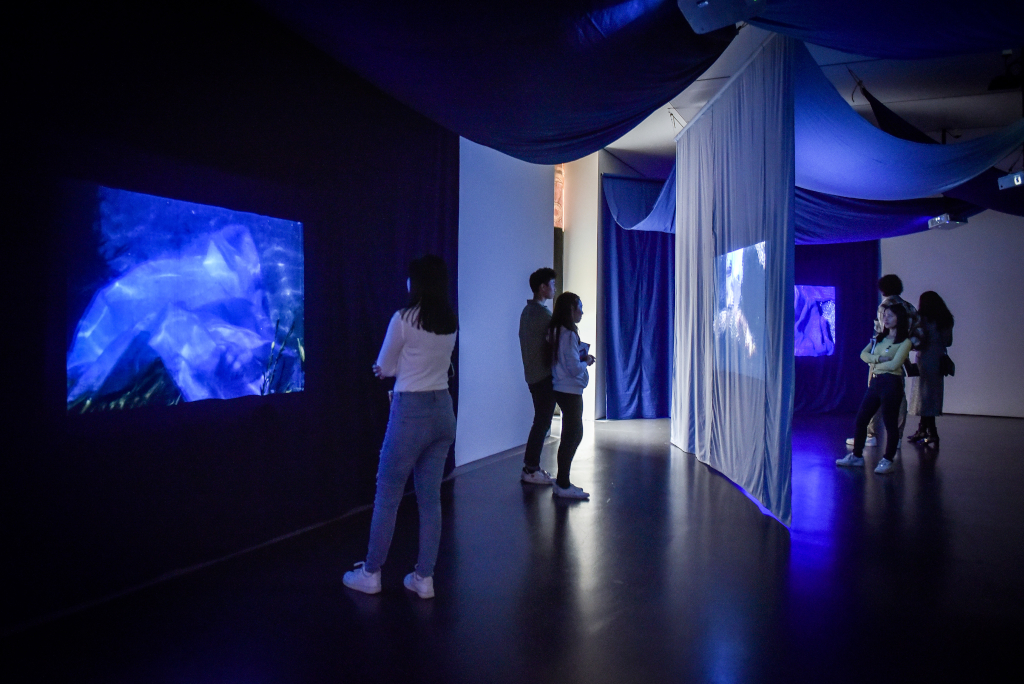 Update. Ulla von Brandenburg is the winner of the Kubus Sparda Art Prize.
Kubus Sparda Art Prize, jointly established by Sparda – Bank Baden – Württemberg and the Kunstmuseum Stuttgart, will be awarded for the fifth time in 2022.
This year, three artists have been nominated whose work can be linked to sculpture in the broadest sense: Ulla von Brandenburg (1974 in Karlsruhe), Camill Leberer (1953 in Kenzingen) and Ülkü Süngün (*1970 in Istanbul). They mount an exhibition at the Kunstmuseum Stuttgart in their own rooms.