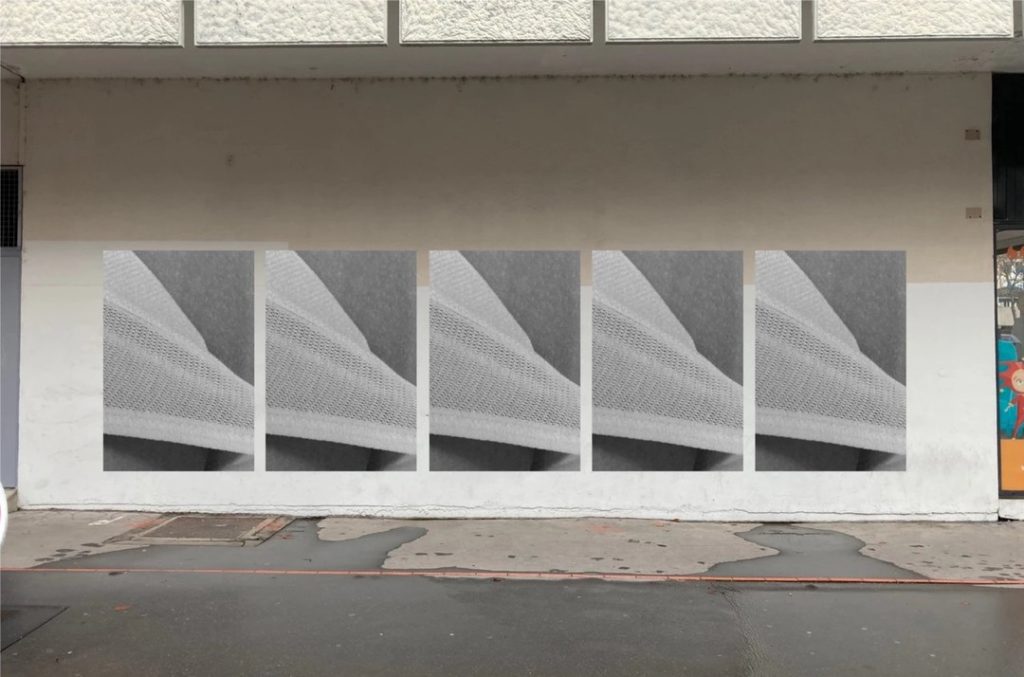 Place du Jour is a set of twenty-four posters designed to appear on billboards. Made from documents and objects found or gleaned in the course of his peregrinations, these abstract or figurative images form an ensemble that is, in Pierre-Olivier Arnaud's words, "the anonymous and disaffected translation of our economies, our desires, our projections", and what remains of them after being subjected to multiple digital manipulations.
Over a 24-month period, the five billboards installed in the public space will successively host the twenty-four posters that make up this original collection. The same image, during its posting campaign, will be visible for one month before being covered by the next. One by one, the posters will be paraded before the eyes of passers-by, who will become accustomed to this appointment, watching out for the new image each month. In partnership with the town of Arras, this temporary and reactivatable work will be accessible to all for twenty-four months. At the end of the twenty-four months, the panels will be dismantled and reassembled in the form of a five-thousand-copy newspaper, available to the public. Day by day, the piles of newspapers will diminish until there's nothing left.
As part of the commission for temporary and reactivatable works for the public space, launched by the Centre national des arts plastiques (Cnap), on the initiative of the French Ministry of Culture and in partnership with local authorities.
Inauguration on September 29, 2023 at 5:30pm.