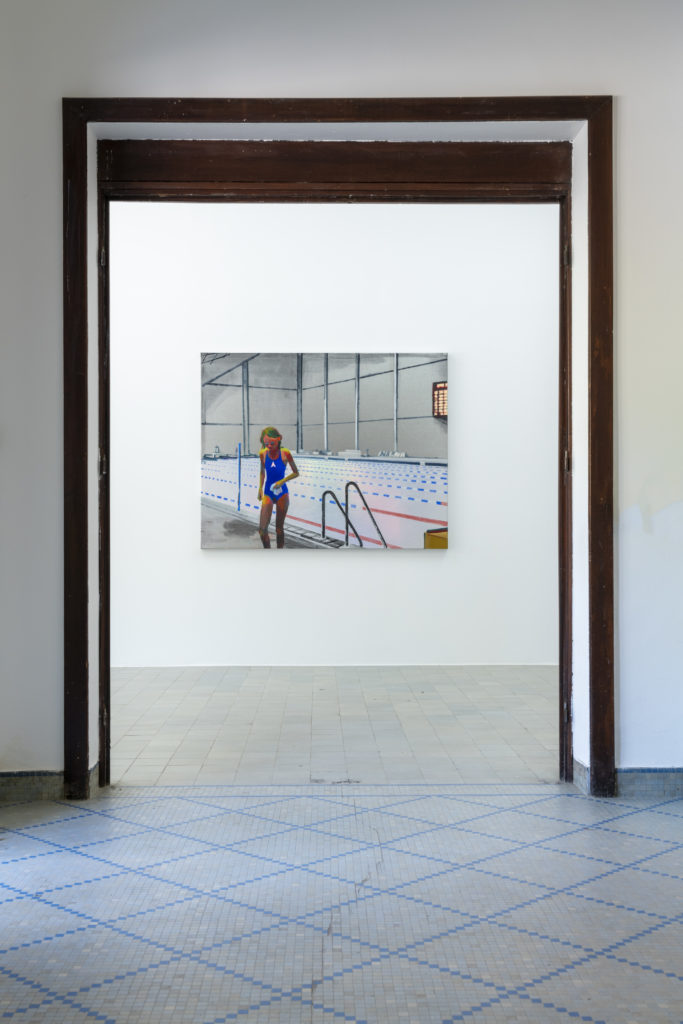 Biography
Nina Childress is a painter born in 1961 in Pasadena, USA, living and working in Paris.
Coming from the alternative punk scene and then the Frères Ripoulin (Ripoulin Brothers) collective, she has been painting since 1983. While obtaining a Master of Fine Arts in 2006, she decided to pursue her research by painting simultaneously in different styles. Offering a gritty revisiting of the history of portraiture in Western popular culture, her paintings increasingly captured the stereotypes of female representation. For some paintings, she creates several versions, oscillating between perfectionism and "badly done", between realism and caricatures: between "Good" and "Bad". In 2019-2020, Nina Childress started to paint with phosphorescent pigments. Today, her subjects focus more on portraits of glamorous female idols from the world of cinema and popular music, such as Sylvie Vartan, Kate Bush and Hedy Lamarr. In 2020, Hedy Lamarr is also the model for her first bronze statue.
Rencently, her works has been shown in the context of a solo show at La-Chaux-de-Fond (2022). In 2021, Nina Childress was named Chevalier de la Légion d'Honneur in France for her service to culture. A major retrospective has been dedicated to her in December 2021 in Bordeaux at the FRAC MÉCA Nouvelle-Aquitaine. On this occasion, her catalogue raisonné, from her first painting in 1980 to those of 2020, will be published along with an autobiography written by Fabienne Radi. Since 2019, she is Chairman at the École des Beaux-Arts in Paris.
Her work is represented by Nathalie Karg, New York and Art : Concept in Paris.
Her work is included in the collections of the Musée National d'Art Moderne, the Mamco in Geneva, the Mac-Val, the Fond Municipal d'Art Contemporain de la Ville de Paris and numerous Frac.
At the gallery
Links