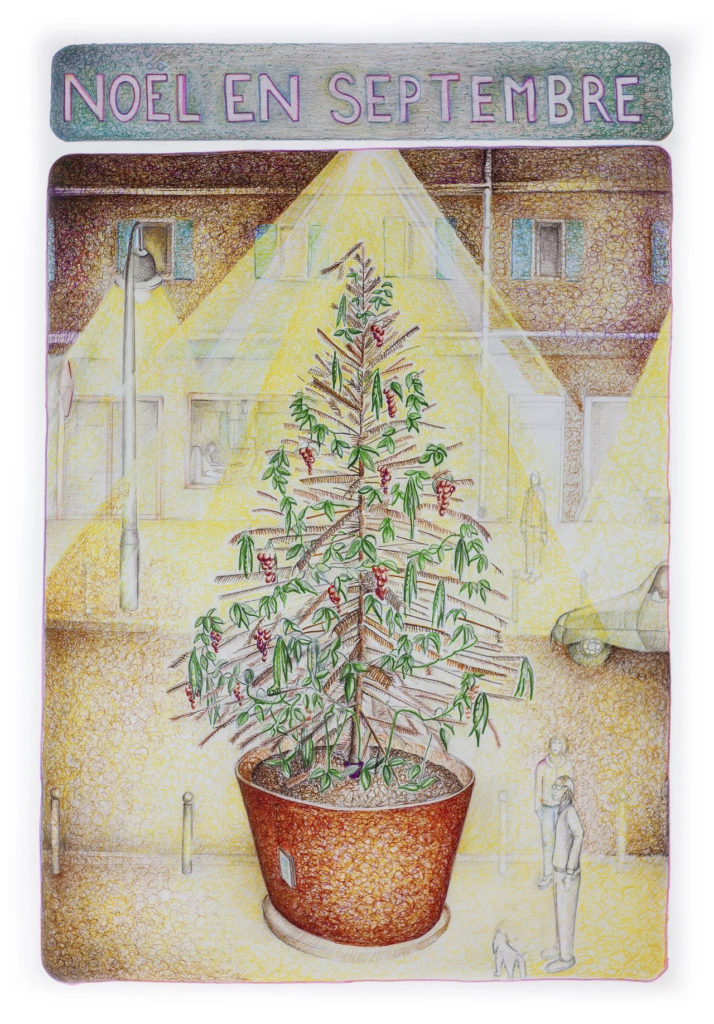 Michel Blazy inaugurates his work 'Noël en septembre' (2022) on 4 December 2022 in Montpeyroux (Occitanie). Temporary and reactivatable, it is part of the programme of commissioned works for the public space launched by Cnap, on the initiative of the Ministry of Culture, and in partnership with local authorities.
With Noël en septembre, Michel Blazy invites all the inhabitants of the community to decorate a tree and keep it after the holidays, thus inventing a "survival ritual of the Christmas spirit". The bean seeds planted at the foot of the tree will produce shoots that will bloom on the tree like decorative garlands; after harvesting, the beans will be transformed into cream and eaten collectively.
Noël en Septembre was commissioned by the Centre national des arts plastiques in partnership with the village of Montpeyroux and the association Les Champs d'Utopies.