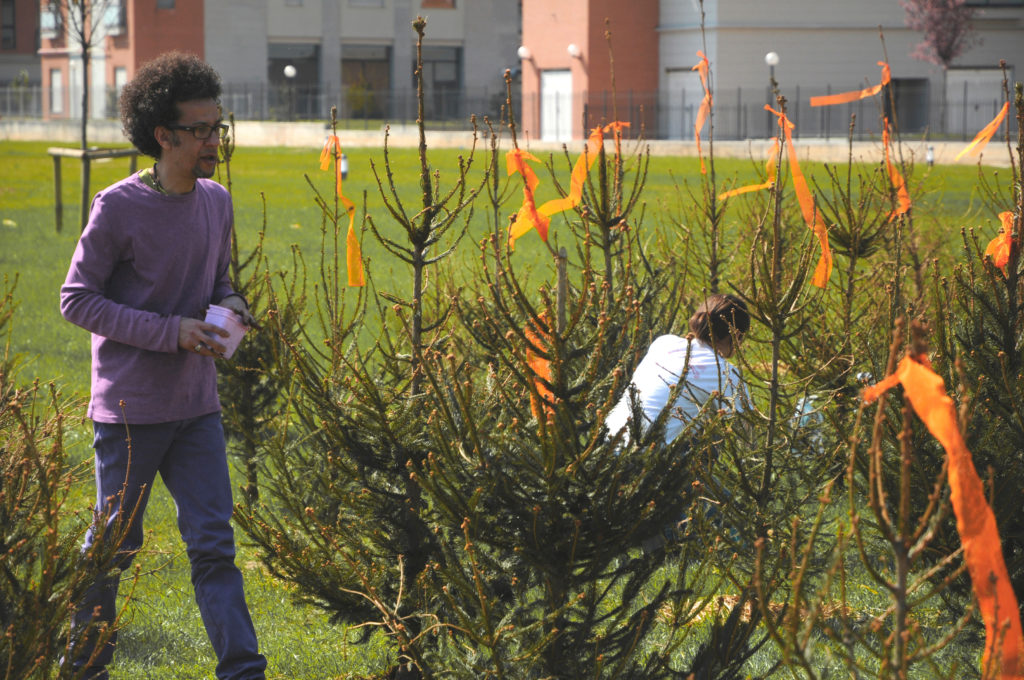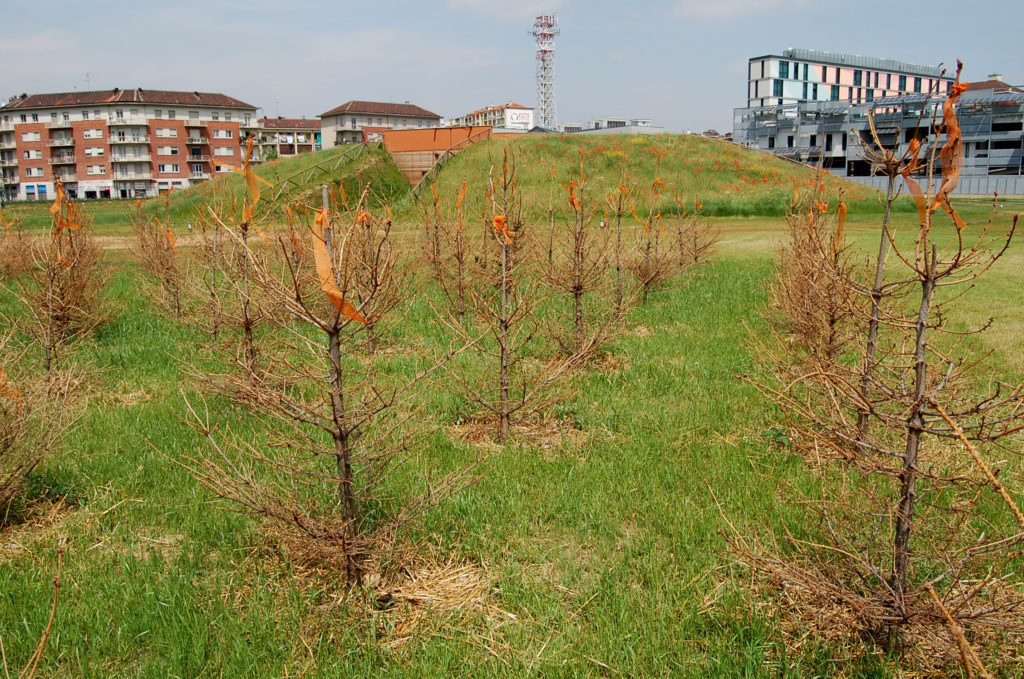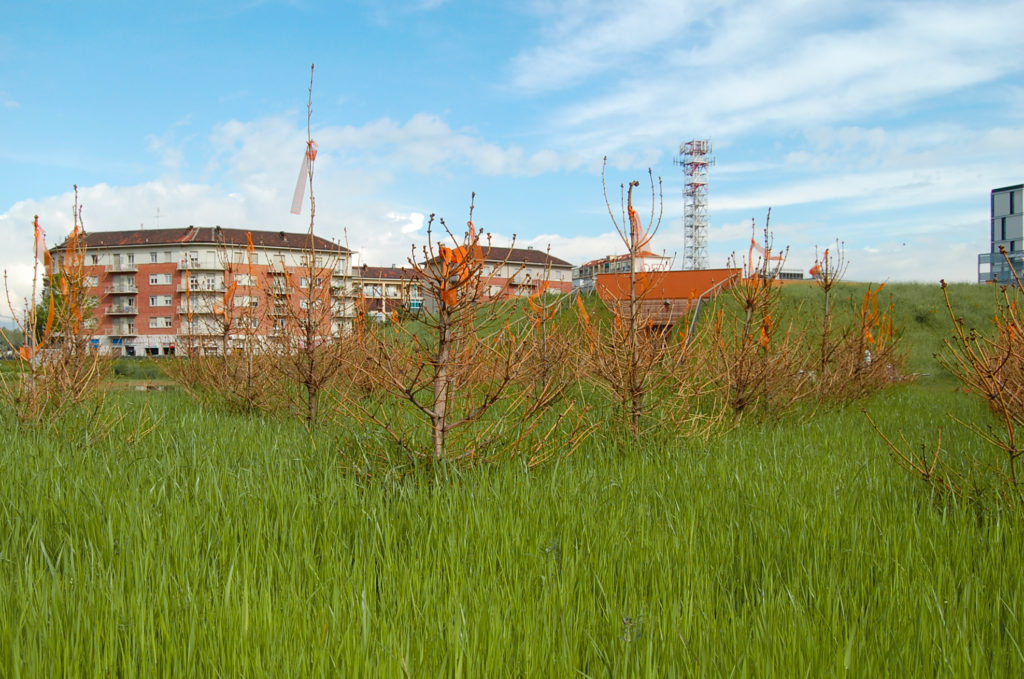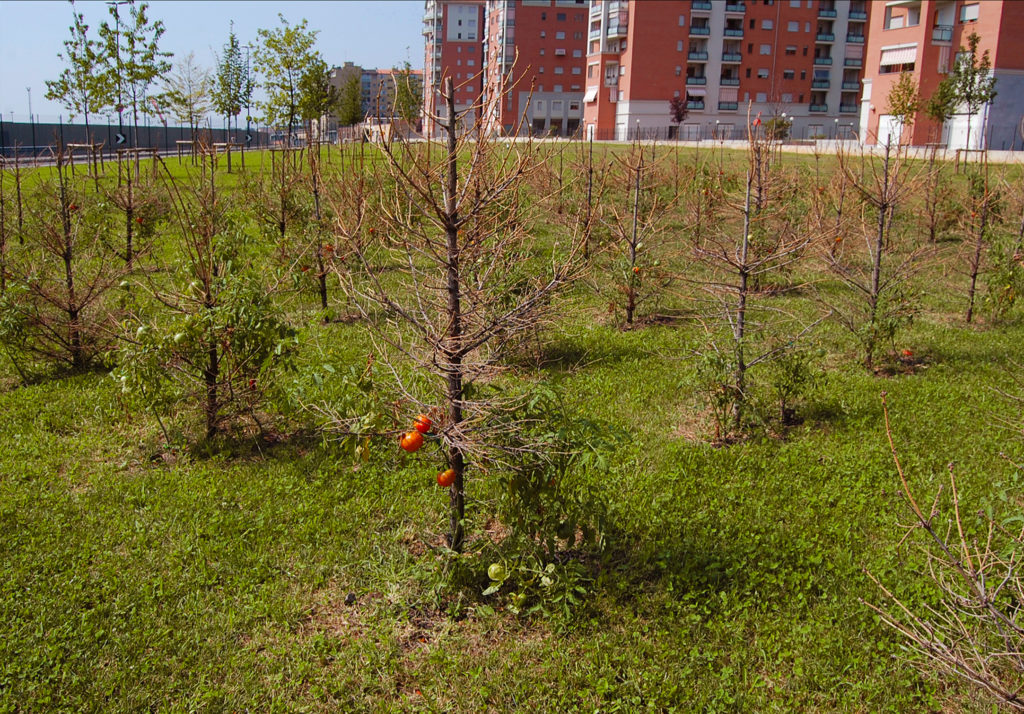 Inaugurated in 2008, the Parco Arte Vivente was conceived by the artist PieroGilardi, co-founder of the Arte povera movement, as a place of "dialogue between art and nature and nature, biotechnology and ecology as well as between the public and artists." * Located in the Lingotto district, among express ways, factories and offices, this experimental art centre consists in an open-air exhibition space and an interactive museum.
Michel Blazy installs in 2009 a collaborative and ephemeral artwork in the PAV's garden. In the middle of the summer, Noël en août / Dégustation rouge salvages the remains of Christmas Trees and uses them as stakes for tomato plants. The dying trees are arranged in an orderly and regular way, in the same manner young plants would be in agroforestry. In this way, the trees, symbols of consumerism and of disposable culture, are replaced in a cyclical process.
The artist invites volunteers to participate to this surprising garden's creation and maintenance. When they are ready, the fruits, whose shape and color remind of Christmas decorations, are used as an opportunity to have a common savouring moment.
*parcoartevivente.it