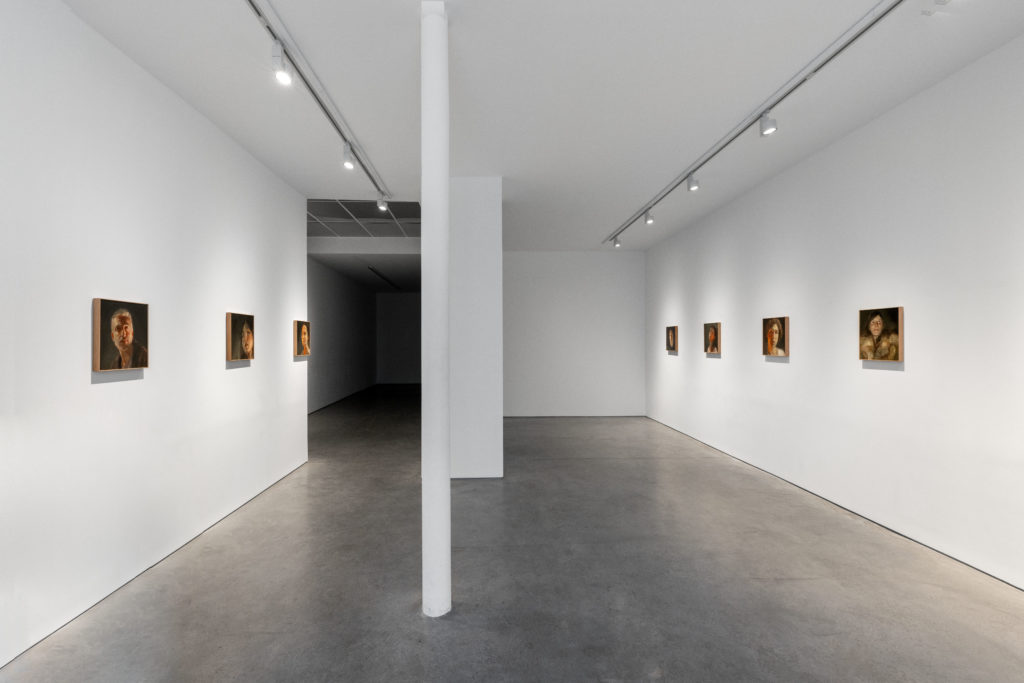 Art : Concept is pleased to present a new solo show by Julien Audebert.
"Man is this night, this empty nothingness that contains everything in the simplicity of this night, a wealth of representations, infinitely multiple images, none of which precisely come to mind […]. It's this night that we discover when we look into a man's eyes – we plunge our gaze into a night that becomes frightening, it's the night of the world that comes forward here to meet each and every one of us."*
In his new series entitled La nuit du monde, Julien Audebert translates the philosopher's nocturnal thought. Hegel developed the idea of thought as a passage between two nights: the one from which we must extract ourselves to gain knowledge, and the more perilous one into which we must plunge again at the end of the mind's journey.
By painting these portraits on copper, Julien Audebert creates a circulation in which this meaning of passage is embedded.
The portrait is built around two holes, the result of an action by the artist who, through this breakthrough, explores the limits of representation and the materiality of his support. Through this gesture, the void becomes the place where the artist's gaze and that of the viewer meet.
*Friedrich Hegel