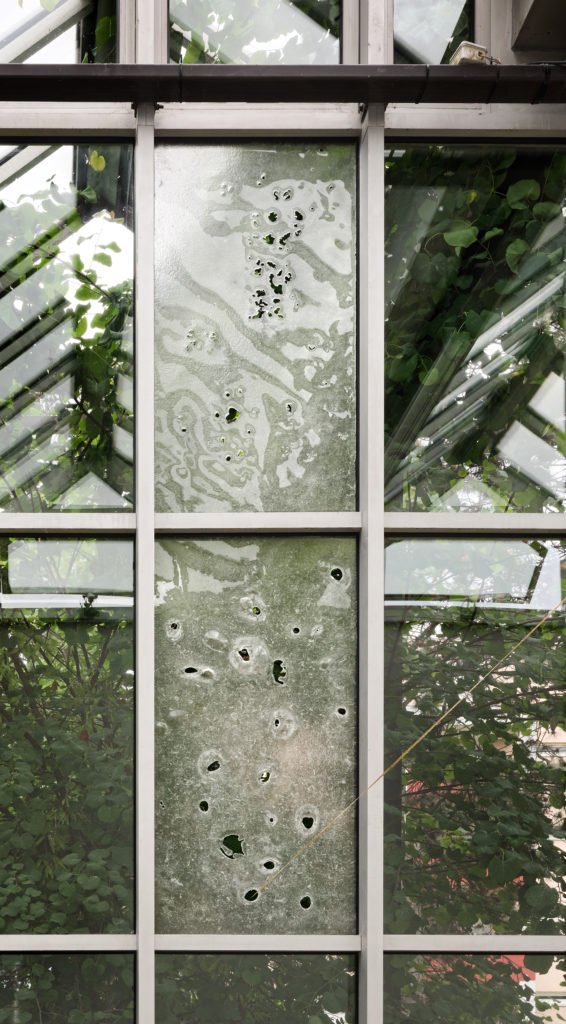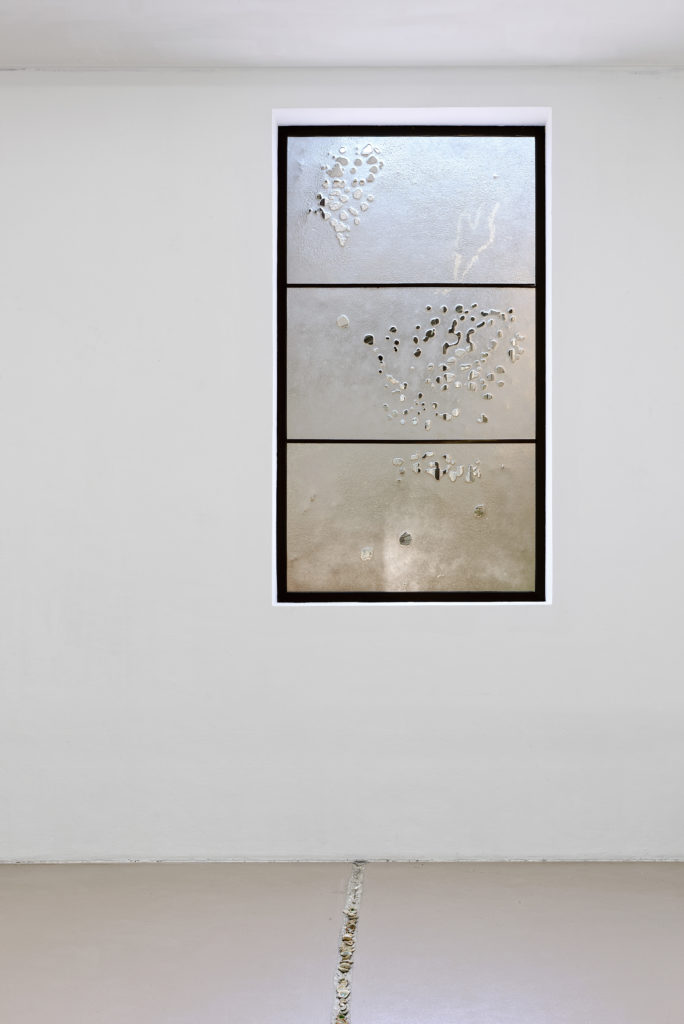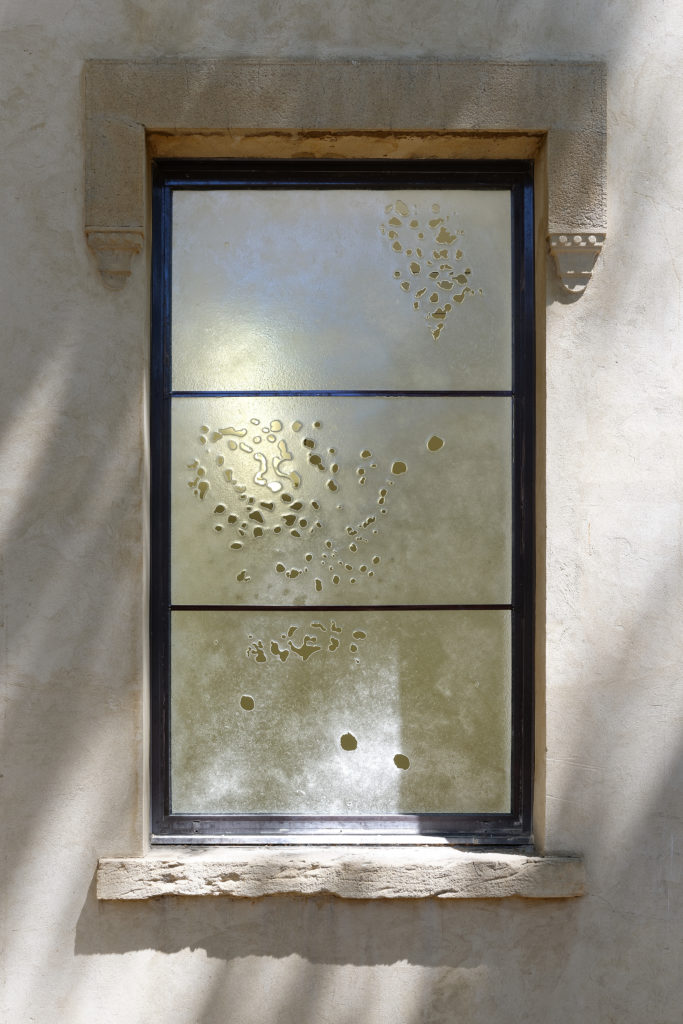 In 2019, IAC (Institut d'Art Contemporain) Villeurbanne / Rhône-Alpes brings together artists Leone Conti, Maria Laet and Kate Newby for the exhibition Otium #4. They were selected for their ability, "with simple, measured gestures", to "initiate other modes of being, in porosity with the environment, to which they give their attention and care. They propose a refocusing, a breath of fresh air, most often in connection with the earth, between germination, collection and repair. Their practice is synonymous with organicity and the infra-thin.
Wild was The Night is a series of discreet works that could almost go unnoticed. These micro-interventions take their place in the atrium, chosen by Kate Newby for its windows and imposing glass roof, as well as outside the building. A golden thread runs through and connects all the spaces, from the exhibition room to the garden, via holes made in her glass works.
Deeply interested in the context in which her work is produced, Kate Newby called on a number of local craftsmen to help her with the creation of these technically challenging plates, in collaboration with master glassmaker Vincent Breed. The cavities were obtained from a plaster cast in which Kate Newby left her fingerprints.