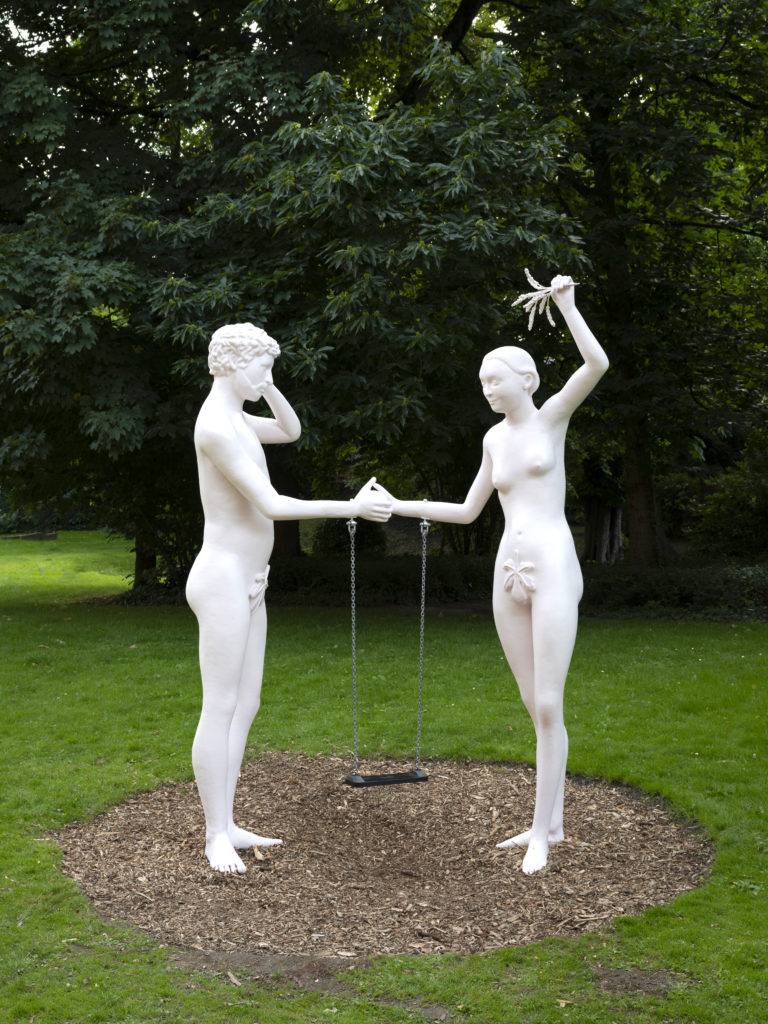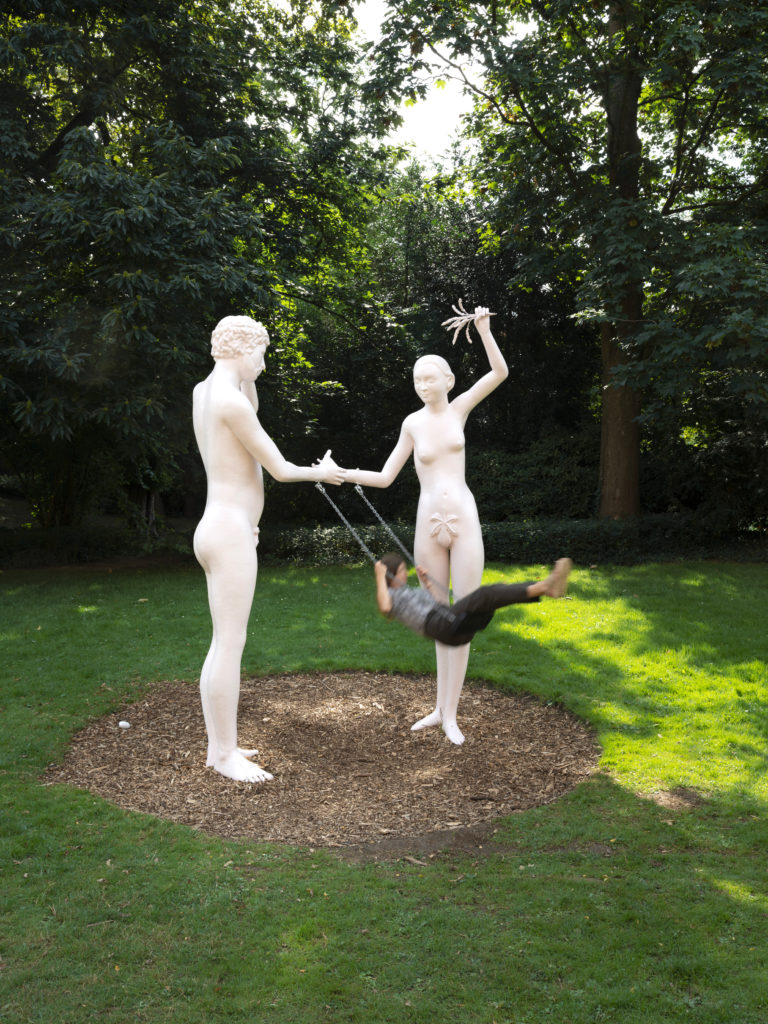 In 2021, Kortrijk's second contemporary art triennial invites artists to interpret the concept of paradise.
In the heart of Messeyne Park, a romantic garden designed in the 19th century, Jeremy Deller revisits one of the most famous scenes from the Bible, which has become an archetype in the collective Western imagination. His work is based in particular on a painting of Adam and Eve by Lucas Cranach (1526), currently on display at the Courtauld Gallery in London.
The imposing three-meter-high pair of white figures is the structure of a swing set available to the public. The artist offers a contemporary, funny, and functional version of this creation myth. He hijacks both the content of religious iconography and the solemnity usually associated with monuments in the public space.