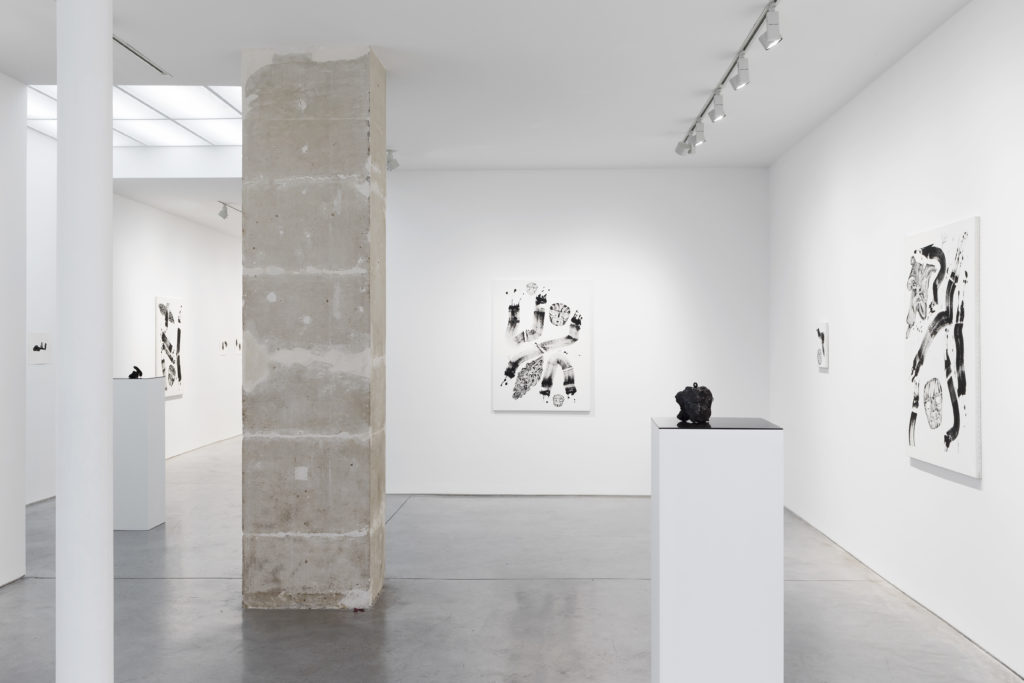 Biography
Jean-Michel Sanejouand (1934-2021) was born in Lyon and lived and worked in the Anjour region.
Hailing from the heart of the 60's art scene, the work of Jean-Michel Sanejouand continues to resist any traditional type of classification, all the while maintaining a certain radicalness in its questioning of accepted forms and processes. Beyond the pure expression of formal liberty, Jean-Michel Sanejouand chose to exploit the very ruptures which result from contrasting various artistic elements. His ingeniousness has been recognized by a number of French and international institutions, including the Centre Georges Pompidou, which presented an important retrospective of his work in 1995.
His work is present in several French public collections including the Musée national d'art moderne/Centre Pompidou, the Musée d'Art moderne de la Ville de Paris, the Musée d'Art Contemporain de Lyon and the Lille Métropole Musée d'art moderne, d'art contemporain et d'art brut.
Many solo exhibitions have been devoted to his work since the 1960s, including: Charges-Objets, MAMCO, Geneva (2015); Un peu d'espace(s) at Art : Concept, Paris in (2015); Rétrospectivement…, Frac Pays de la Loire, Carquefou/FR (2012); 1963-1995 retrospective, Centre Pompidou, Paris/FR (1995); Rétrospective des Charges-Objets aux Espaces-Peintures, Palais des Beaux-Arts, Lyon/FR (1986).
At the gallery
Links
Downloads