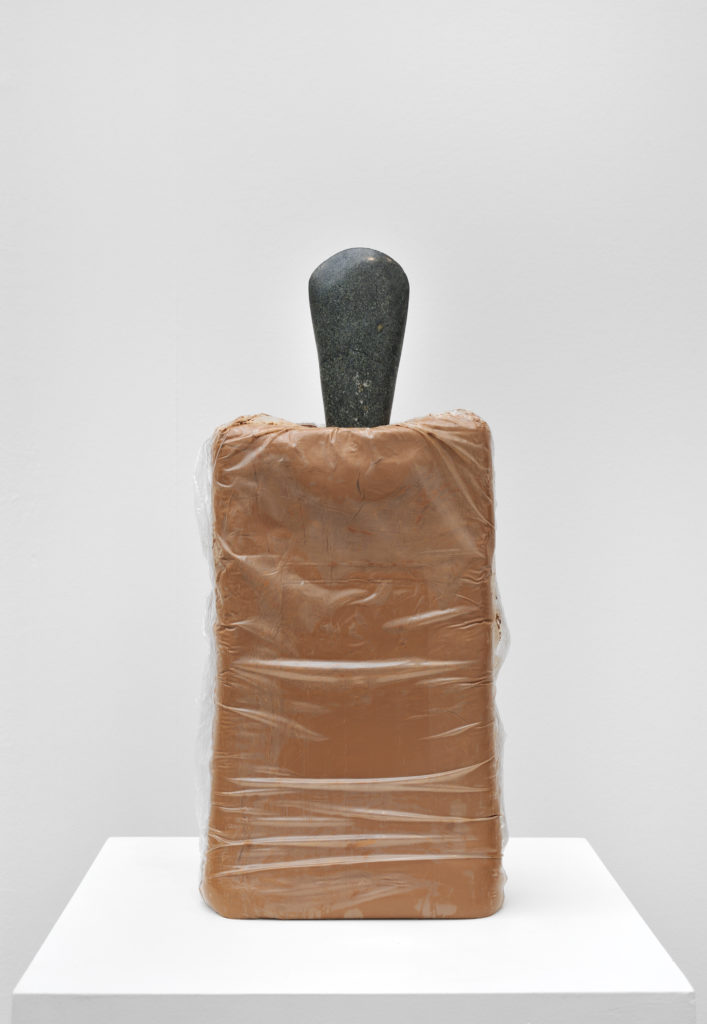 The work can be quickly described as follows: it is an ordinary loaf of clay, still in its original packaging, placed vertically, into which a polished axe made of dark stone dating from the Neolithic period is stuck. How could sculpture be simpler? In this respect, it seems very singular in Hubert Duprat's body of work, but it nevertheless echoes the artist's other creations, notably by the extent of its historical charge.

The loaf of earthenware is as it is found in the shops, Duprat having not taken the trouble to remove it from its protective covering. In this way, the container and the content make it a ready-made of a particular kind, comprising from the outset the promises of nature and artifice. While affirming its literalness, it presents itself as a raw material promised to some unknown future form. On the formal level, the parallelepiped under which the commercial clay is presented is of an already undone geometry. The thin plastic film ensures the preservation, albeit provisionally, of its humidity, of an "original" state. Once the skin is removed, the malleable material would enter an irreversible state, frozen in an irremediable sterility. Conceptually and materially, this object thus embodies the very idea of power as much as its opposite.
Futher information to come.