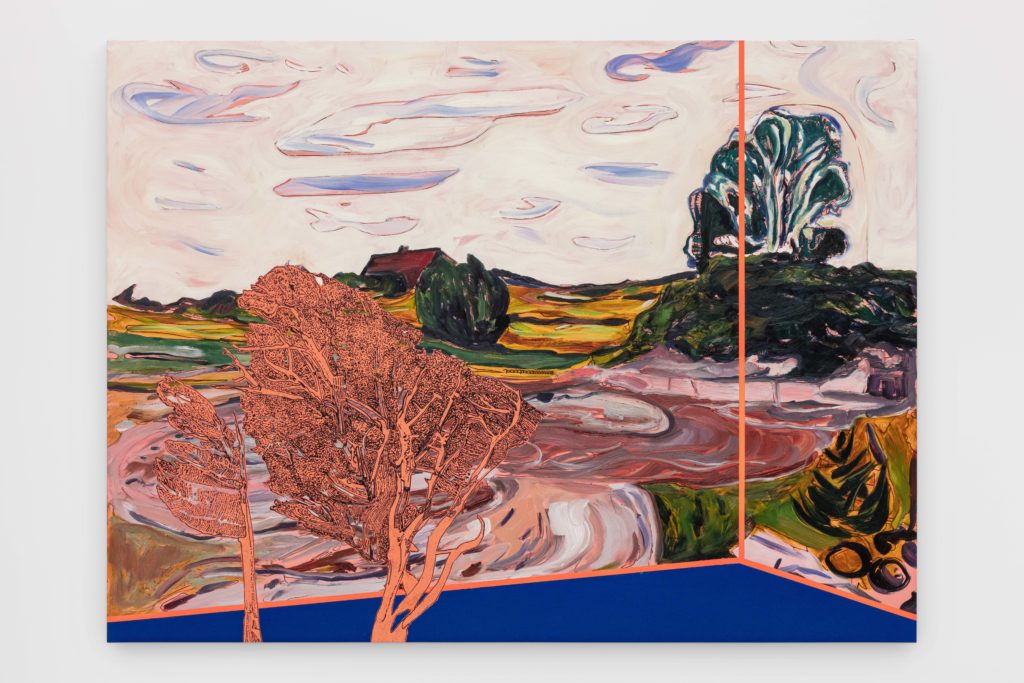 Biography
Born in 1976, Whitney Bedford lives and works in Los Angeles.
'To appreciate Bedford's Veduta paintings, it is not necessary to compare them against their sources. But doing so does enable a deeper appreciation of how, precisely, her relocation of existing painting strategies enables a dialectical viewpoint on them, one that sees them both as distant – products and symptoms of other times – and as full of possibility for the present.' Barry Schwabsky in Whitney Bedford catalogue edited by Miles McEnery Gallery, 2021.
Her work is present in several international collections such as: Eric Decelle, Brussels, Belgium; Francois Pinault Collection, Paris, FR; Ginette Moulin and Guillaume Houzé Contemporary Art Collection, Paris, FR; Hammer Museum, Hammer Contemporary Collection, Los Angeles, US; Jumex Collection, Mexico City, MX; Marciano Art Foundation, Los Angeles, CA; Rosa and Carlos de la Cruz, Miami, US; and The Saatchi Gallery, London, UK. Awards: UCLA Hammer Museum Drawing Biennal, Los Angeles (2001); Peggy Guggenheim Studentship, Venice (1997).
Selected solo exhibitions include: Miles McEnery Gallery, New York (2021); Vielmetter, Los Angeles (2020); Carrie Secrist Gallery, Chicago (2018); Saatchi Gallery, London (2018); Starkwhite, Auckland (2016); Taymour Grahne, New York (2015); Vielmetter, Los Angeles (2011), Houdini: Art and Magic, Jewish Museum, New York (2010).
At the gallery
Downloads