For the film "After (money)", Ulla von Brandenburg refilmed a shot from Robert Bresson's last film with the same model (as the director called his actors) and in the same place. Thirty years elapsed between the original film and this remake, which once again is glimpsed as a resurgence, an echo of the questions raised by Bresson's cinema, through its radical form as well as its bitter view of his contemporaries.
"An image must be transformed in contact with other images as is a colour in contact with other colours," wrote Bresson in a famous note.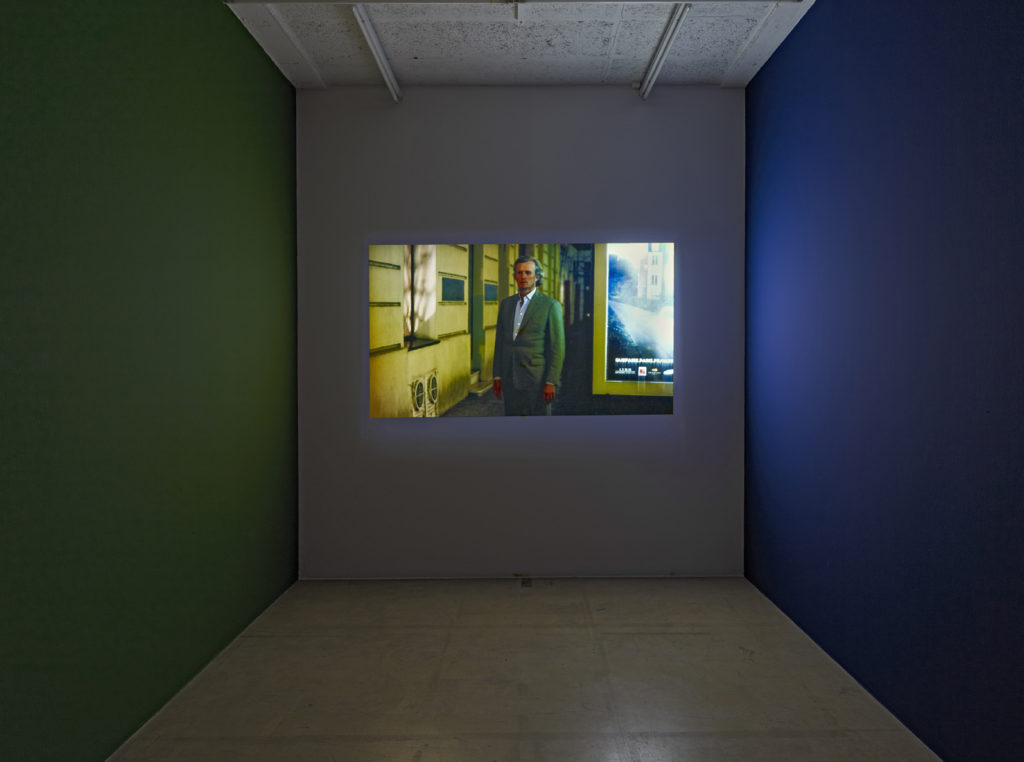 A tribute to the filmmaker, it is also a work on cinema, a medium of lies according to the artist, since it artificially suspends time. The choice of this radical and critical film, based on a short story by Tolstoy denouncing a society driven by the lure of gain, is certainly not neutral. In the background, a light panel refers to today's consumer society, saturated with advertising messages, to the detriment of signs of individual, political and committed expression.