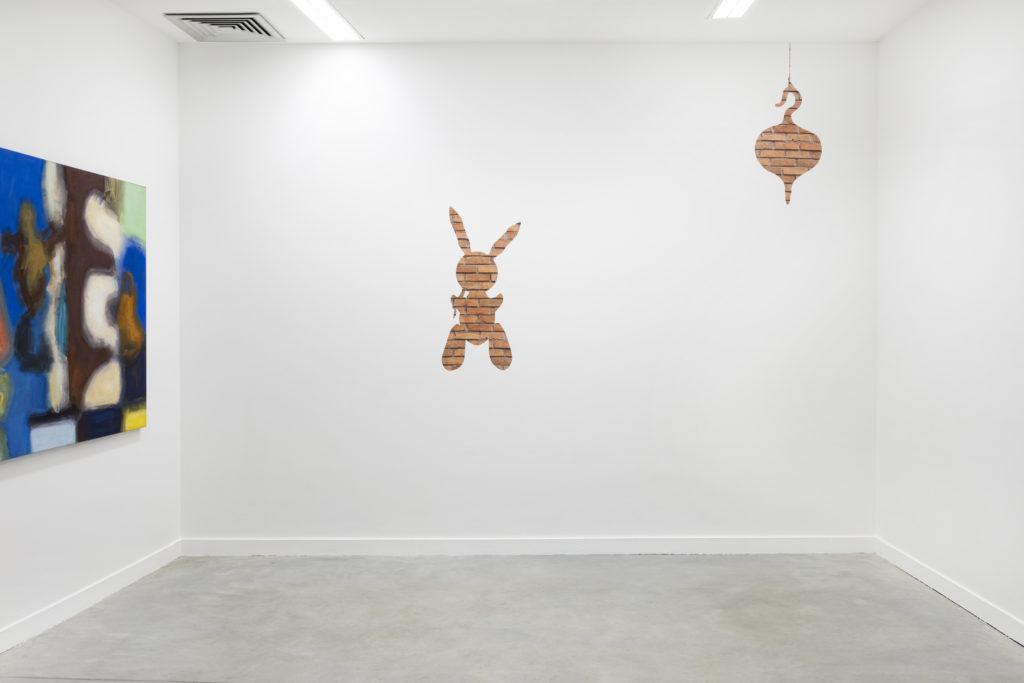 Richard Fauguet is part of the exhibition Plus haut que les nues – 20e anniversaire du Prix Marcel Duchamp at FRAC Auvergne.
Organized on the occasion of the twentieth anniversary of Prix Marcel Duchamp, the exhibition brings together works from the FRAC Auvergne collection. All of them were created by artists who participated in the famous prize.
The two works by Richard Fauguet on display are part of a series of eighteen figures in cut-out venilia acquired by the FRAC Auvergne in 1998. They are silhouettes of key works in the history of art applied in series to the walls.