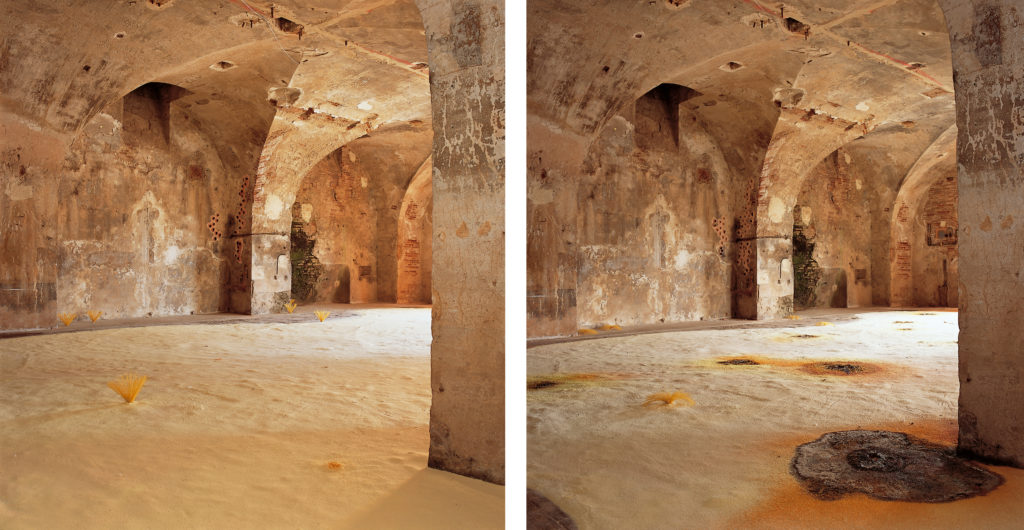 In this installation formed by a bed of dehydrated potato flakes mixed with food colouring, Michel Blazy encourages the creation of coloured cells by means of a drip fixed from the ceiling which brings out the colour of the material. Organised in the manner of a garden, these shapes thus drawn in relation to space evolve by suggesting a stroll, a path.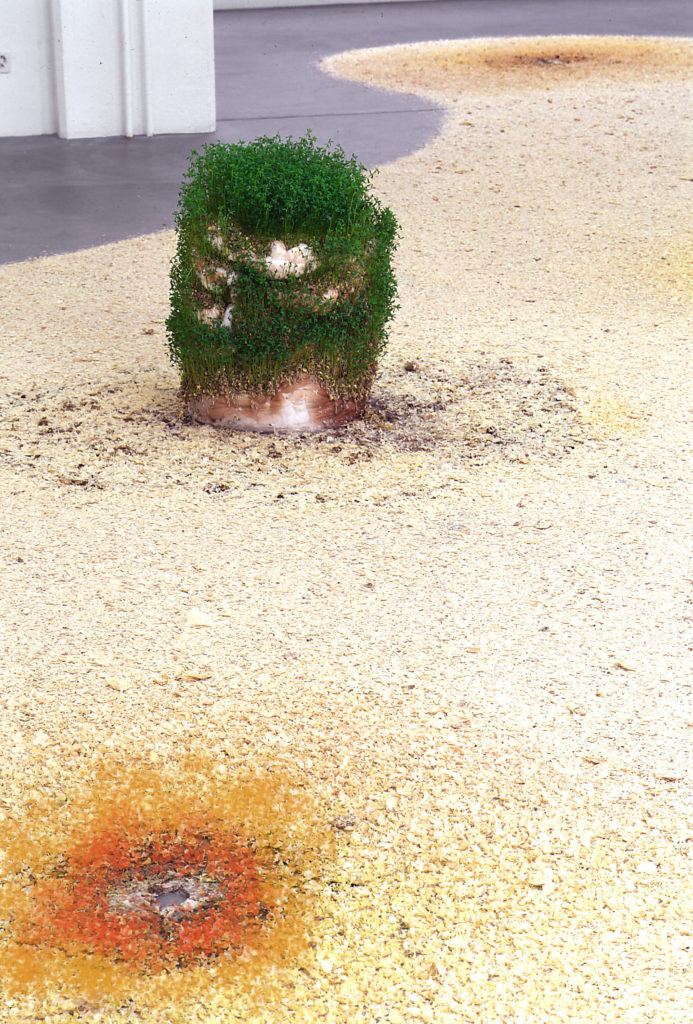 This aesthetic, born from organic, everyday products and cooking, is emblematic of Michel Blazy's work. In an unconventional exploitation of the exhibition space – investing right up to the ceiling – the artist invites us to contemplate the floor, to admire the inconstancy of the evolving forms emanating from the material.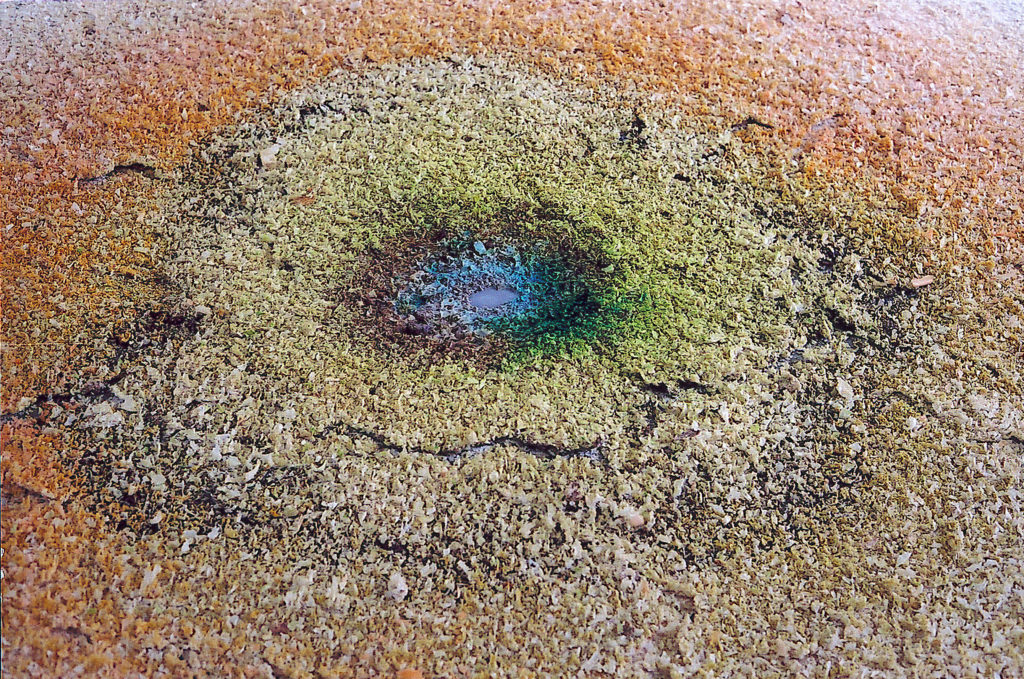 This cyclic work thus offers the spectator the opportunity to admire, at various moments of the exhibition, different states of the work which evolves according to a random and ephemeral play of colours revealed by time and the interaction of the materials and their environment.