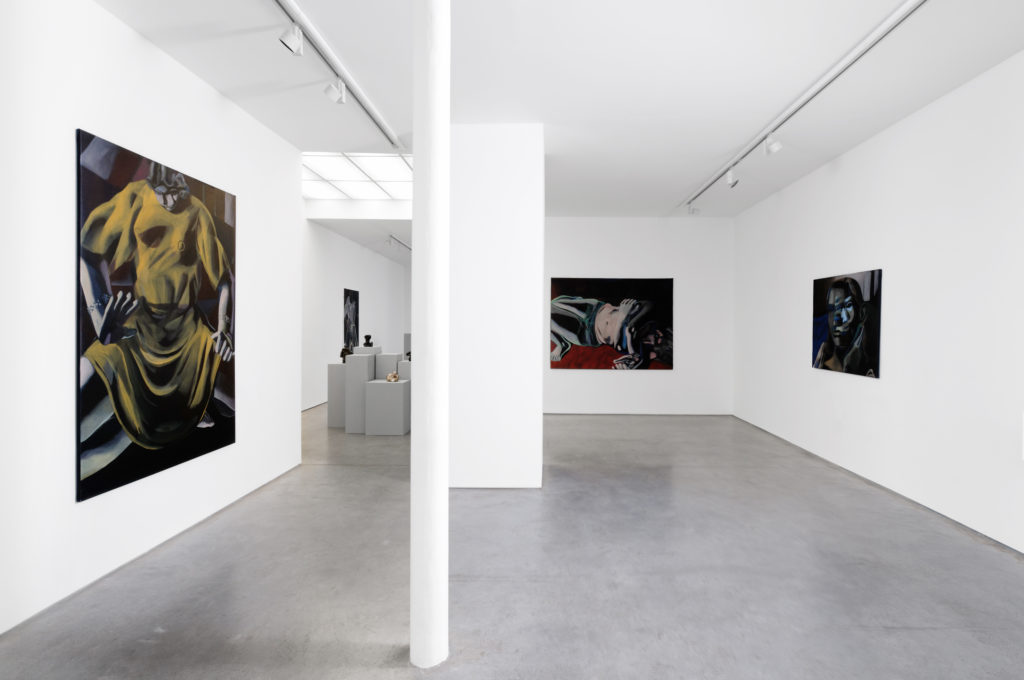 Art: Concept is pleased to present Lazy Self Embrace, Aks Misyuta's first solo show in Paris.
Her expressive characters, struck by a bright light that contrasts with the black background of the canvas, are immediately recognizable. Both robust and vulnerable in their lascivious attitudes, they seem to silently claim a right to idleness.
Responding to these paintings, bronze sculptures of reduced size, representing bodies deformed by interior tumults and implying the ridicule of monumentality, pushing to the limits of abstraction.
Aks Misyuta was born in 1984 in Bryansk (Russia).
She has been living and working in Istanbul (Turkey) since 2018.
She is currently represented by Gallery Sébastien Bertrand, Geneva (Switzerland).