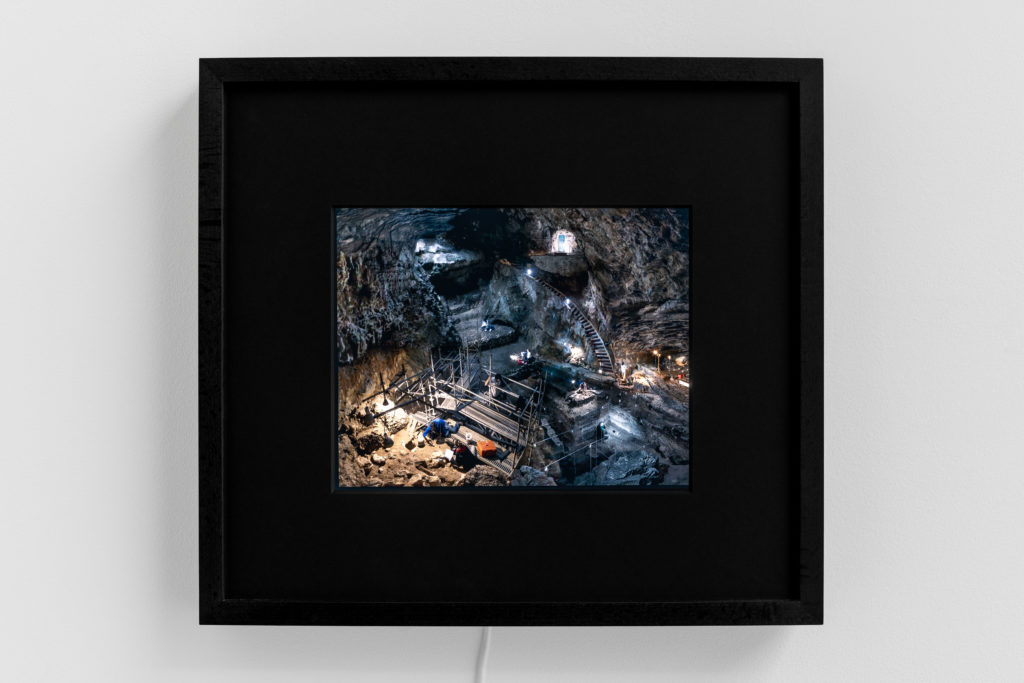 Biography
Born in 1977 in Brive La Gaillarde, Julien Audebert lives and works in Paris. Whether it be cinema or photography, History is a central subject in his work. It is dialecticized, reconstructed or exhumed, through processes from which emerges the ideology underlying the dominant cultural forms (cinema, media, literature, pictorial genres…). His works often materialize a point of tension or climax of a political or military nature where geographical variables play a particular role.
Since 2019, Julien Audebert has been painting and working on a a series of small works with oil on copper. His most recent series, Obsidionales, consists of small oil paintings on copper following his large-scale battlefield "Nocturnes" (and his recent film Mars and Venus…). These exogenous "flowers of war" moved by the soles of soldiers, railroad or horses, are painted, centred in the middle of the frame, as a child would do, done alla prima (a technique imposed by the adhesion on the copper). These works, such as his recent aquarium paintings (Eden…), create conflagration between the subject and an often invisible historical underpinning.
His work is present, among others, in the following collections: FRAC Aquitaine; Fonds National d'Art Contemporain, Paris; FRAC Auvergne; FRAC Haute-Normandie; FRAC Languedoc-Roussillon; FRAC Pays de La Loire; The Israel Museum, Jerusalem.
Solo exhibitions include: Et omnia vasistas, Galerie vasistas, Montpellier ( 2020); L'atelier fermé, commande publique de la commune de Varengeville, dans le cadre du cinquantenaire de la mort de Georges Braque, Varengeville/FR (2012); Les Jeux funéraires, Art:Concept, Paris (2011); Fort du Taureau, In Extenso, Clermont-Ferrand (2009).
Selected group exhibitions/festivals: Acta est fabula, École des beaux-arts de Nîmes/FR (2019); Pool Internationales, TanzFilmFestival Berlin, Dock 11, Berlin/DE (2019); The LA Dance, Film Festival, Los Angeles/US (2018); Mars et Venus, Phases d'Oppositions, le Portland Danse Film Fest 2017, Portland/US (2017).
His first monograph was published by Mousse Publishing in 2022, with texts by Philippe-Alain Michaud and Corinne Rondeau.
At the gallery
Videos
Downloads