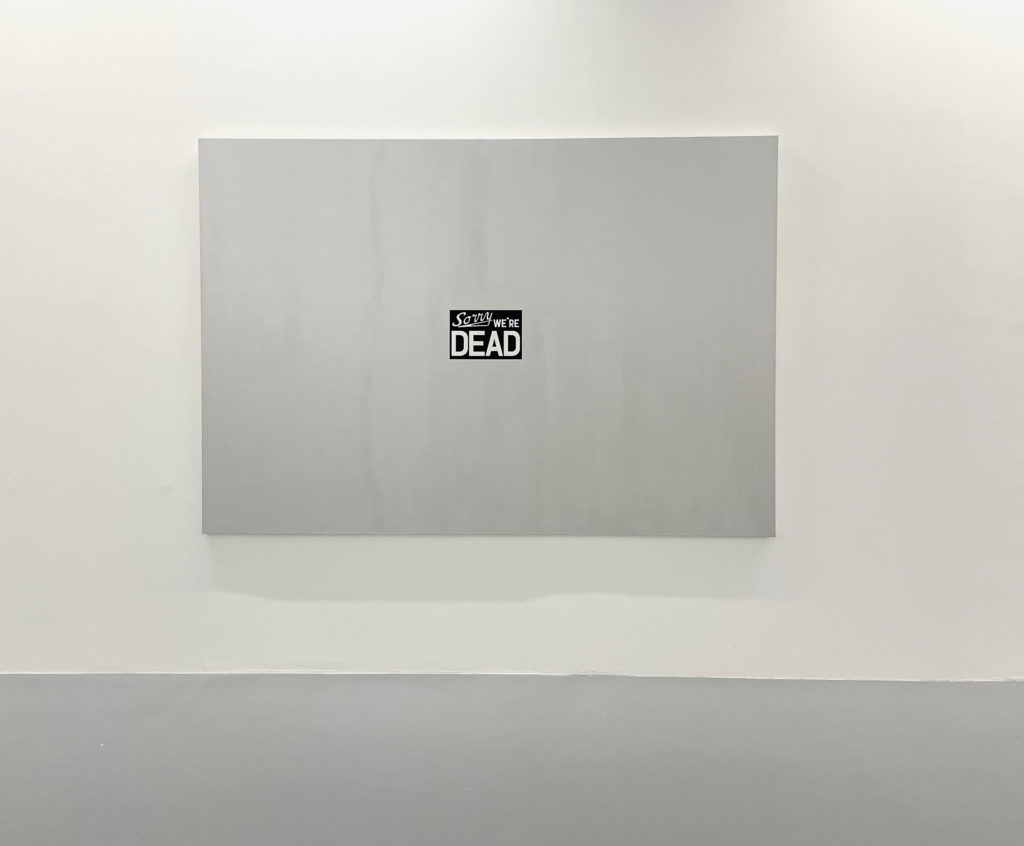 Biography
Adam McEwen was born in London and lives and works in New York. The artist moves freely between the disciplines of painting, sculpture and installation. He is well known for his lifesized graphite sculptures of such familiar consumer objects as an ATM, a water fountain or a credit card, his Bomber Harris series – monochromatic paintings covered with chewed gums – and his prints on sponges claim both archival aspect and nostalgic imagery, creating a strange mix of historical gaze and subjective feelings. His compositions with three-dimensional objects tend to trigger a psychological unease, or to write a narrative which is uncontrolled and defined by the viewer, not unlike montage.
Collections include: the Solomon R. Guggenheim Museum, New York; Whitney Museum of American Art, New York; Rubell Family Collection, Miami ; De la Cruz Collection, Miami; The Brant Foundation Art Study Center, Greenwich; Museo Jumex, Mexico City ; Julia Stoschek Collection, Düsseldorf; Aberdeen Art Gallery and Museums, Scotland and Arts Council Collection, London.
Recent exhibitions include: XXIII, Gagosian, Rome/IT (2023), Adam McEwen, Gagosian, London/UK (2023), Execute, Gagosian, New York/US (2022); Meddle, The Modern Institute, Glasgow/UK (2019); Summer Project in Knokke, Rodolphe Janssen, Knokke-Heist/B (2019); Nighthorses, Gagosian, Beverly Hills/US (2018); Adam McEwen, Museo Civico Diocesano di Santa Maria dei Servi, Città della Pieve/IT (2015). En 2010, McEwen était commissaire de Fresh Hell au Palais de Tokyo, Paris, pour la série Carte Blanche.
At the gallery
Vidéos
Downloads