Vidya Gastaldon, Escalator (Rainbow rain), 2007 / L'illusion des lumières, Palazzo Grassi, 2014/IT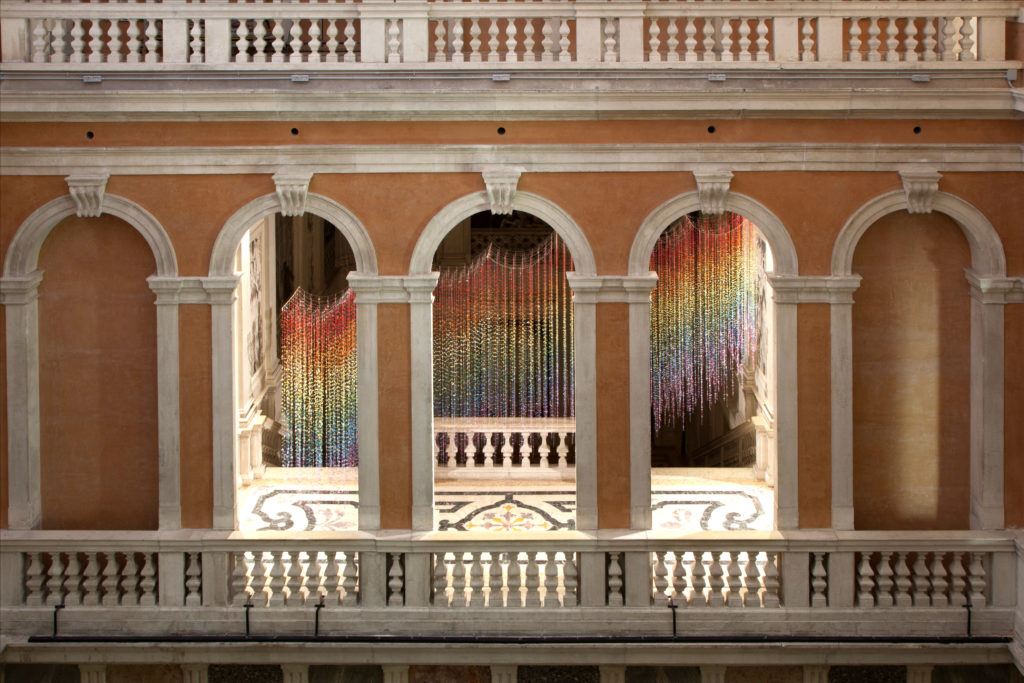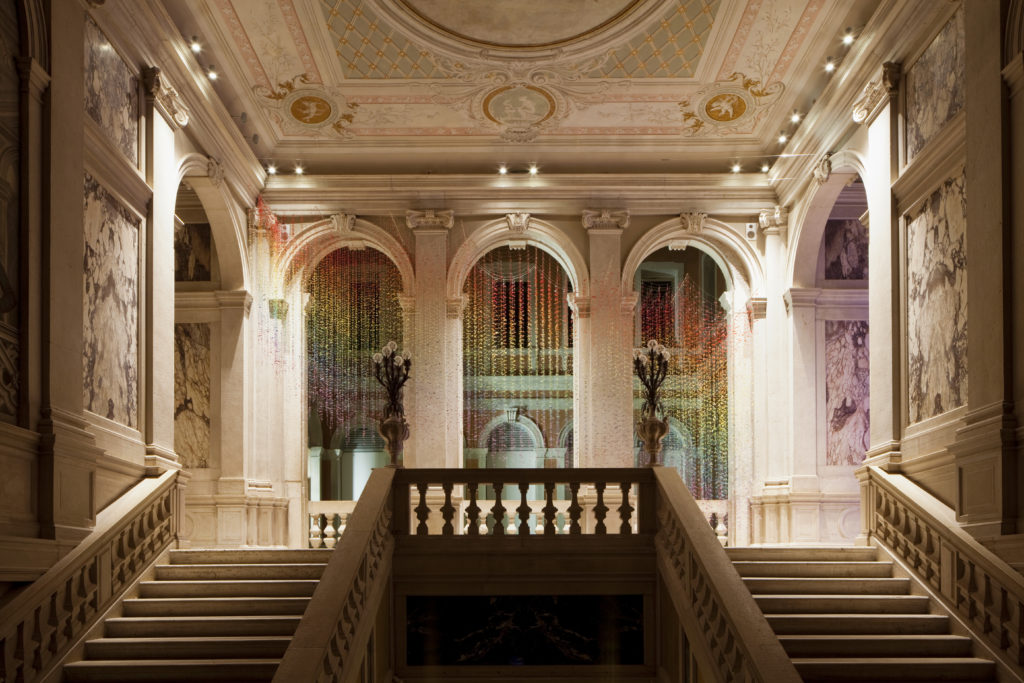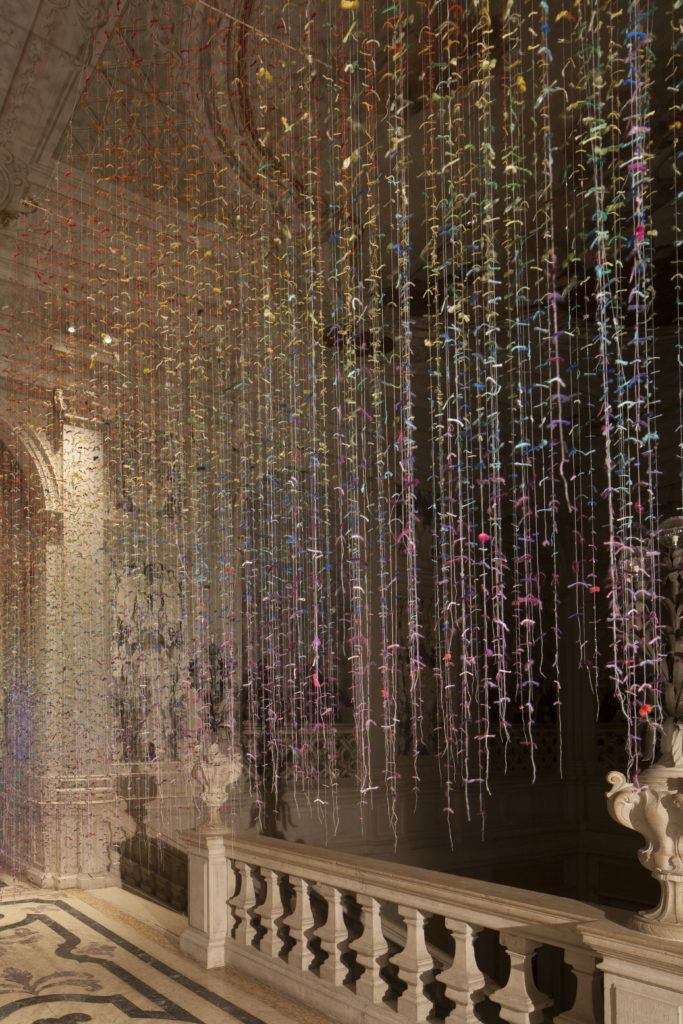 Escalator (Rainbow rain) is a multitude of suspended strings that give the illusion of a rain of coloured petals, under and around which the public can move. These fine suspensions are made of wool, thread and wood. Through their accumulation, Vidya Gastaldon renders, with very ordinary materials, the brilliance of precious materials and the impression of lightness and intangibility of a rainbow. In this way, the artist reveals the symbolic potential of these everyday objects, which she likens to "an art of tranquillity, of Sundays and holidays".
Acquired by the Pinault Collection, this work has been shown on numerous occasions. But it was undoubtedly during its first exhibition at Palazzo Grassi that the effect produced, in relation to the palace's sumptuous architecture, was the most striking. multiples reprises. Mais c'est sans doute lors de sa première exposition au sein du Palazzo Grassi que l'effet produit, en relation avec la fastueuse architecture du palais, a été le plus saisissant. L'illusion des lumières, curated by Caroline Bourgeois, "without limiting itself to the physical and aesthetic dimensions of light, […] addressed its symbolic, philosophical and even political extent through the works of twenty or so contemporary artists".