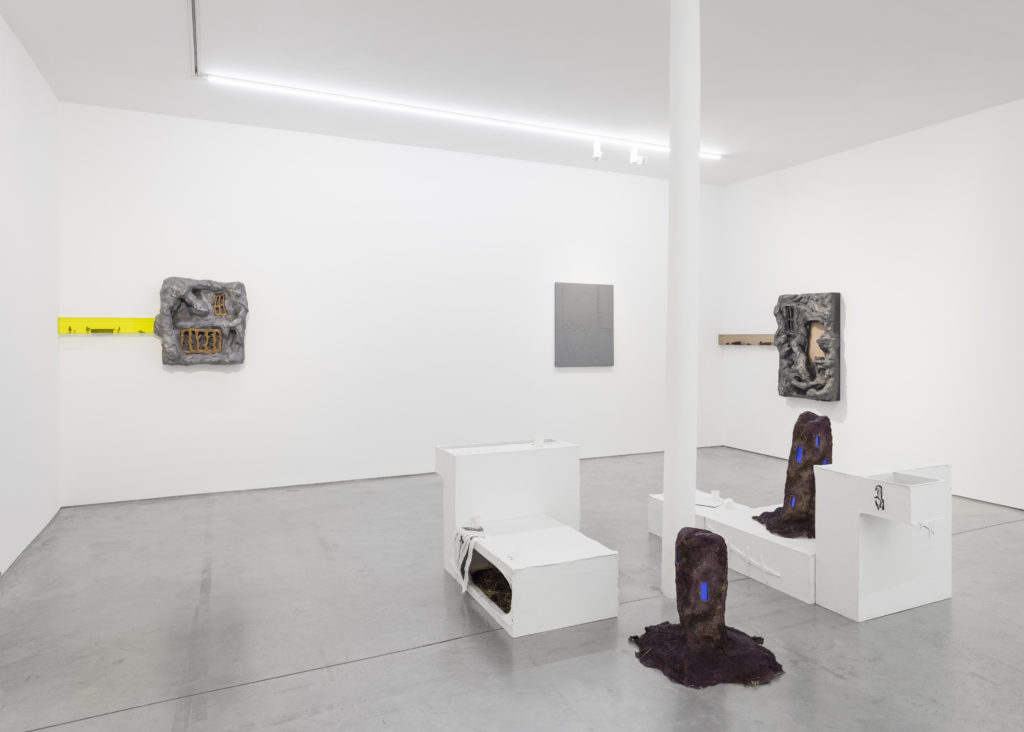 After a selection process among more than 500 applications and the audition of the 11 nominees, the jury awarded the Emerige 2020 Revelations Grant to Loucia Carlier. In this context, we are pleased to accompany the winner for her solo exhibition at the gallery.
Loucia Carlier was born in 1992 in Paris, she lives and works in Paris.
Her work revolves around printmaking and its different implementations: embossing, printing, traces. Images, objects, symbols and eras are printed on the surface of her sculptures and paintings. Her pieces form stacks of history(s) and thus produce a strange compression of time. The vertical hierarchy of knowledge gives way to a horizontal organisation of information. This stratification allows the formation of hybrid landscapes. These cobbled-together bas-reliefs propose disturbing scenarios and bear witness to a dystopian but amused vision of a possible future.
Download